BRO Treatment at Home?
Transform your smile at home with the same great treatment from BRO office! BRO's at-home treatment option, Impressions, is a process completely built by BRO orthodontist, Dr. Luke Roberts! Impressions is an at-home clear aligner system that beats its competitors from the start with an iTero 3-D scan that is more precise and goo-free – unlike other competitor's messy do-it-yourself molds. Another way that Impressions beats its competitors is by giving you the ability to contact the BRO team anytime during your Impressions journey if you have any questions or concerns. Aside from your first appointment, this process is done 100% at-home!
Want to know more about the at-home Impressions journey? Just keep on reading!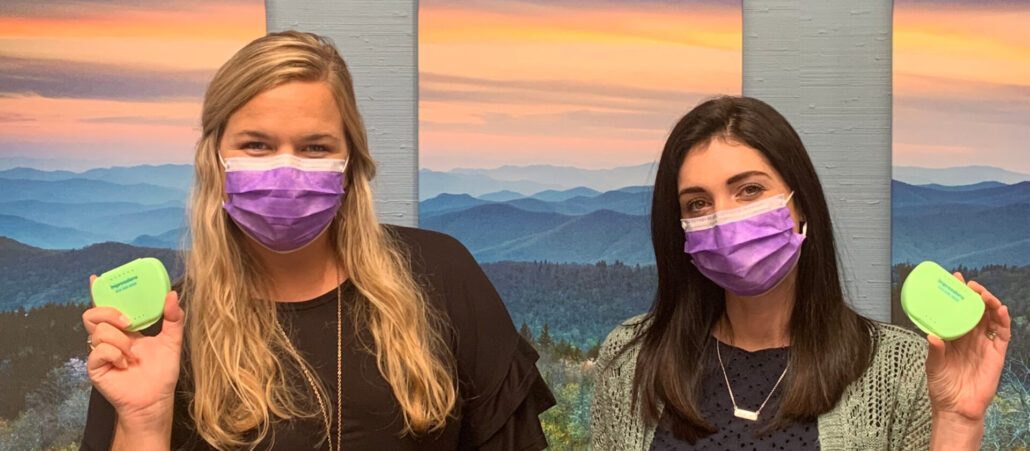 How to complete orthodontic treatment at home in 5 easy steps:
1. Complete a FREE virtual consultation
Our doctors will take a look at your smile and let you know if you're a candidate, how long treatment will take and what your exact price is (less than half the price of traditional Invisalign and interest-free payment plans available).
*There are also free in-person consultations that allow you to combine steps 1 and 2
2. Stop into our office ONCE and only once to do the 3-D scan that your aligners will be made from.
On your one trip to the BRO office, we will perform the 3-D iTero scan of your teeth, ensuring your aligners are the right fit from the get-go! The 3D scan captures a detailed picture of the shape and size of a patient's teeth. From the scan, Dr. Roberts will design your personalized treatment plan based on your smile goals and your Impressions aligners will be created. This removes all the guesswork out of imaging and enables an orthodontist to create the most accurate treatment plan possible. Not only does this save you the worry of receiving ill-made aligners, it saves you time because your treatment is designed to work as effectively as possible.
3. Your aligners will be shipped right to your door!
Your aligners will be boxed up (like a birthday present) and they're shipped right to your doorstep. Enjoy a fun and exciting unboxing experience with your aligners and all the other goodies in your box.
4. Wear your aligners and see your new smile transform at-home!
You wear each aligner for a week and then switch to the next set! It's as simple as that. Keep going about your daily routine with no interruptions. Live your life while changing your smile!
5. Impress with your new Impressions Smile!
At the removal of your last tray, you will be dazzled by the results! The Impressions journey seems so short and easy, you won't even feel like you did any of the work. If you decide you'd like other treatment, like professional whitening, contouring or extra retainers, you'll just shoot us a message and we'll take it from there.
Go show off that smile!
https://www.blueridgeorthodontics.com/wp-content/uploads/2020/07/IMG_2200.jpeg
1920
1440
Audra
https://www.blueridgeorthodontics.com/wp-content/uploads/2021/10/Blue-Ridge-Orthodontics-Logo-Arden-Asheville-NCi.png
Audra
2020-07-27 14:55:53
2020-07-27 15:00:08
BRO Treatment at Home?