Get The Scoop On Our Orthodontic Treatment
WHAT IS THE COST COMPARISON?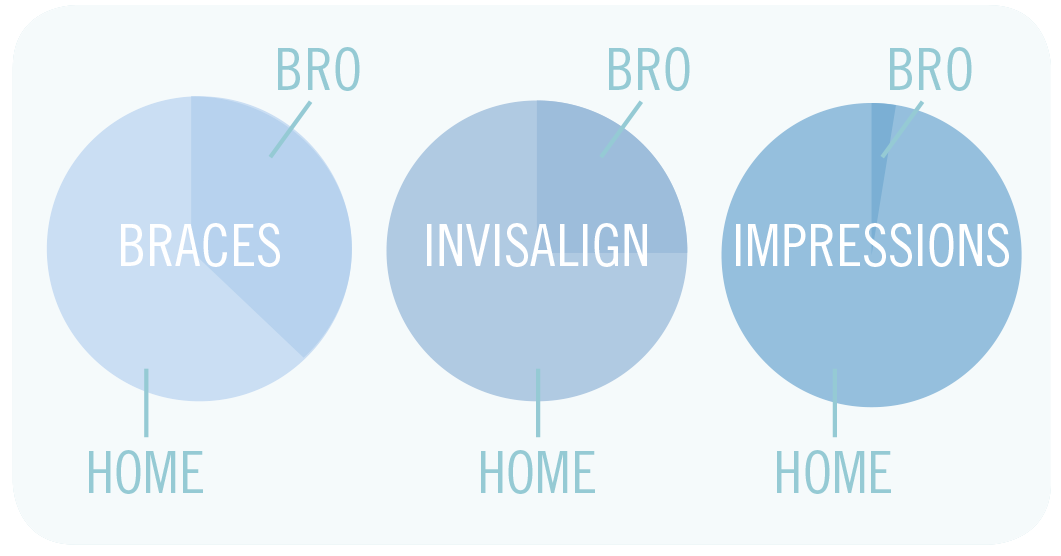 Impressions is our new at-home treatment option. You'll come by for an initial scan and potentially a retainer appointment depending upon your retainer choice.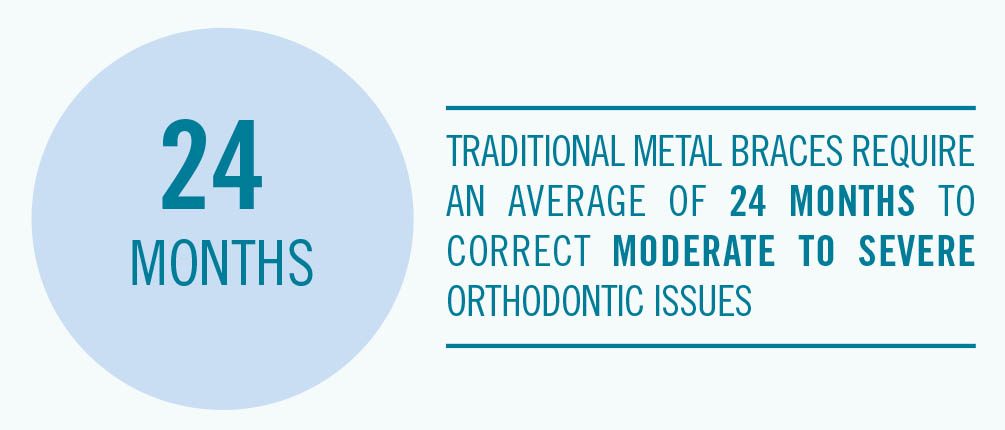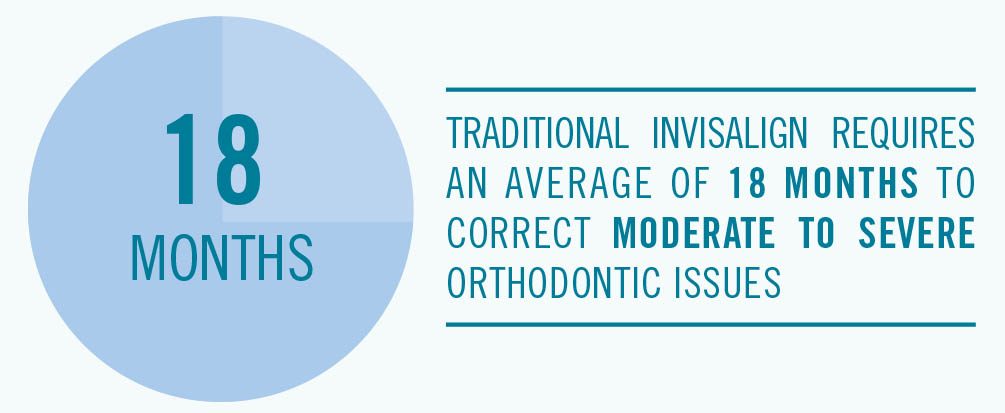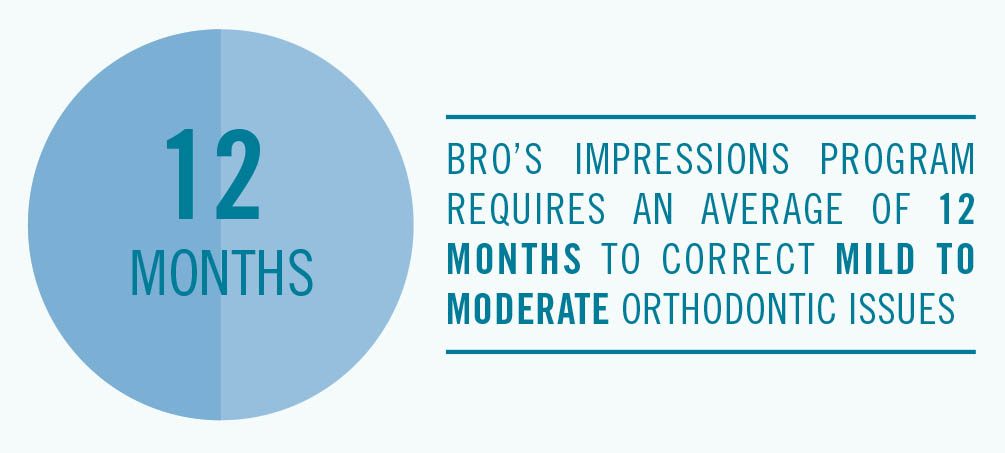 * The number of emergency appointments will vary per patient in braces. 5 is the highest number ever experienced by a single patient.
What is an orthodontist? What does an orthodontist do?
If it's these answers you seek, you've come to the right place!
First, you should know that all orthodontists are actually dentists, but only about six percent of dentists are orthodontists. They are dental specialists who are experts in the diagnosis and treatment of dental and facial irregularities. Orthodontists also are very skilled in preventing future dental issues.
As you can imagine, it takes years of demanding study and discipline to become an orthodontist (and even more time and effort to become one of the best in North Carolina). After completing dental school, future orthodontists must complete 2 to 3 years of specialized medical training and experience in an orthodontic residency.
Why Should You See an Orthodontist?
Have you been considering orthodontic treatment for yourself or a family member? If you've been wondering whether it's the right time to make an appointment with an orthodontist, we can help!
If you have any questions about the alignment of your teeth, we recommend making an appointment with an orthodontist. Parents often seek consultation with an orthodontist if their child has noticeably crooked or crowded teeth. Malocclusions like underbites or overbites are also common reasons to seek orthodontic treatment. If your dentist has expressed concern over a "bad bite," we'd be happy to see you for a free consultation at our office in Asheville, Hendersonville or Brevard.
Less Common Reasons to See an Orthodontist in Asheville
The reasons listed above are not the only conditions that may require orthodontic treatment. Here in Western North Carolina, Dr. Roberts, Dr. Farrar, Dr. Schuler and Dr. Twomley treat patients with issues like:
Clenching or grinding teeth
Difficulty chewing properly
Mouth breathing
Thumb or finger sucking in children
Traumatic injury
Cleft lip and palate
What Does an Orthodontist Do Besides Braces?
When you hear the word "orthodontist," do you automatically think about braces? While braces are central to the work of orthodontists, that is far from their only specialty.
Orthodontists like the doctors at BRO use many different techniques and treatment approaches to improve your smile – including Invisalign® clear aligners, orthodontic appliances and many different types of braces. Technologies like AcceleDent Aura and Propel can speed up the effectiveness and shorten treatment time. So the best orthodontists are committed to learning about the latest developments to improve their patients' smiles.
Orthodontists are also experts in determining the need for oral surgery. Some patients, especially if they are older, may require surgery to correct their smile. An important aspect of an orthodontist's job is determining if this is required.
Perhaps your child has a tooth that is obstructing a new one. Your dentist wants to have that problem tooth pulled, but you're not sure that's what you want to do. An orthodontist may be able to correct the situation in a way that doesn't require the removal of your child's tooth.
Essentially, an orthodontist is an expert at finding ways to correct all types of tooth alignment and bite problems.
Is Blue Ridge Orthodontics the right choice for you?
If you live in Asheville, Hendersonville or Brevard, the BRO team is here to help you determine whether orthodontic treatment and our practice are right for you. All you need to do is call us at 828-585-6045 or fill out our online form to schedule a free consultation.
During your complimentary consultation, we'll conduct a complete oral exam with photos and x-rays if needed. If it's determined that orthodontic treatment is needed, we'll create a customized treatment plan and review your available payment options. We look forward to meeting you!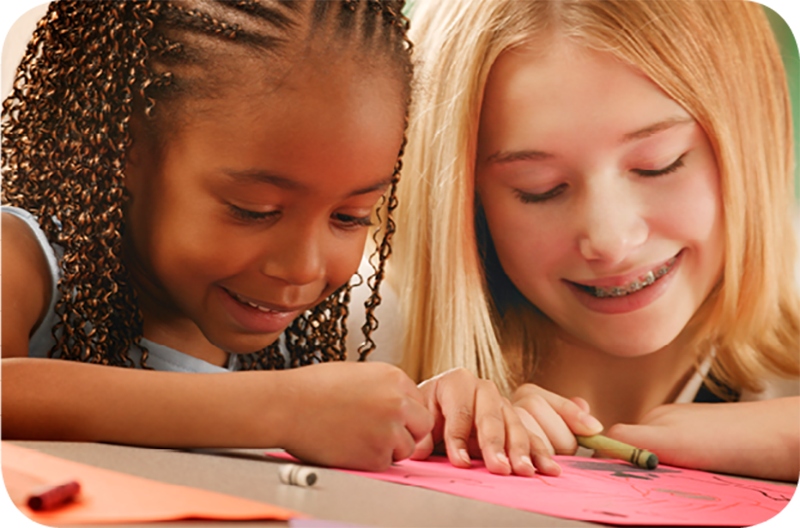 Ready for your complimentary initial consultation?
Make a appointment today for your free initial exam. We look forward to meeting you!
If we haven't answered all your questions here, just give us a call at 828-585-6045. The BRO team is here to help.