Half the cost. Half the time. BOOM.
Blue Ridge Orthodontics has developed Impressions, an at-home treatment based on the proven Invisalign® system for improving smiles.
Impressions provides the comfortable, easy-to-use and virtually invisible advantages of Invisalign® at a lower cost and with no monthly check-in appointments. Designed for adults and teens who want the quality of Invisalign in a home-managed form, Impressions offers flexibility and a price about half that of traditional Invisalign or conventional braces.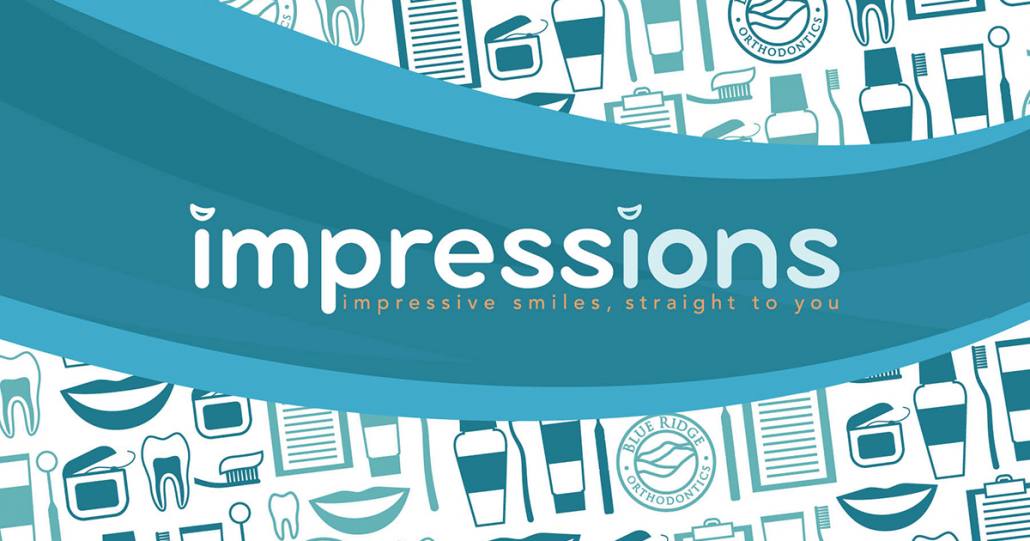 How Do I Get Started with Impressions?
To find out if Impressions is right for you, schedule a complimentary initial consultation today. We'll perform an exam and scan your smile with our state-of-the-art Itero scanner. If Impressions is a good treatment option for you, your treatment plan will be designed by a top 1% Invisalign provider – BRO! We'll send you a complete set of Invisalign trays – made from Invisalign's best material – in six weeks. You'll receive up to 25 aligners and have one refinement scan built in.
Your Impressions Routine
You'll wear each set of trays for 20 to 22 hours a day for about one week, removing the trays to eat, drink, brush and floss. You'll change to the next trays in the series when the old trays feel loose and as if they are not moving your teeth anymore.
Everyone's smile is different, but most people will complete their Impressions treatment within six to nine months.
Keeping That New Smile
You'll also receive a set of retainers to help keep your smile healthy and beautiful after your treatment is complete. Upgrade to Vivera® retainers, made by Invisalign and mailed right to you, with four spare sets. You'll wear these at night to keep your new smile just right.
You also have the option of choosing permanent retainers that are always there and aren't visible, to help you maintain that perfect smile for a lifetime.
What if I Want More Check-in Appointments?
Of course, if you have an issue or need an exam as you manage your at-home treatment, we'll be happy to schedule a special appointment for you for a simple consultative fee. You'll also have the option to upgrade to comprehensive Invisalign at any time during your treatment.
Make an appointment for a free new patient exam today to learn more about Impressions!
We'll help you take the first step toward a new smile.