Dental Insurance & Braces – What You Need To Know
Achieving (and maintaining) tip-top oral health is a significant investment. It's rare for major medical insurance plans to feature dental coverage, and those that do will surely find a way to work the cost into your premiums. If you're reading this post, you're probably wondering if braces can be covered by dental insurance.
Dental coverage is typically purchased as a supplemental plan, and it can provide great value to those who want to keep their smiles shining throughout the year. Unfortunately, one major expense that varies greatly from policy to policy are braces and orthodontics. When it comes to investing in braces, you need to closely examine your dental insurance coverage to determine whether or not braces are a viable option.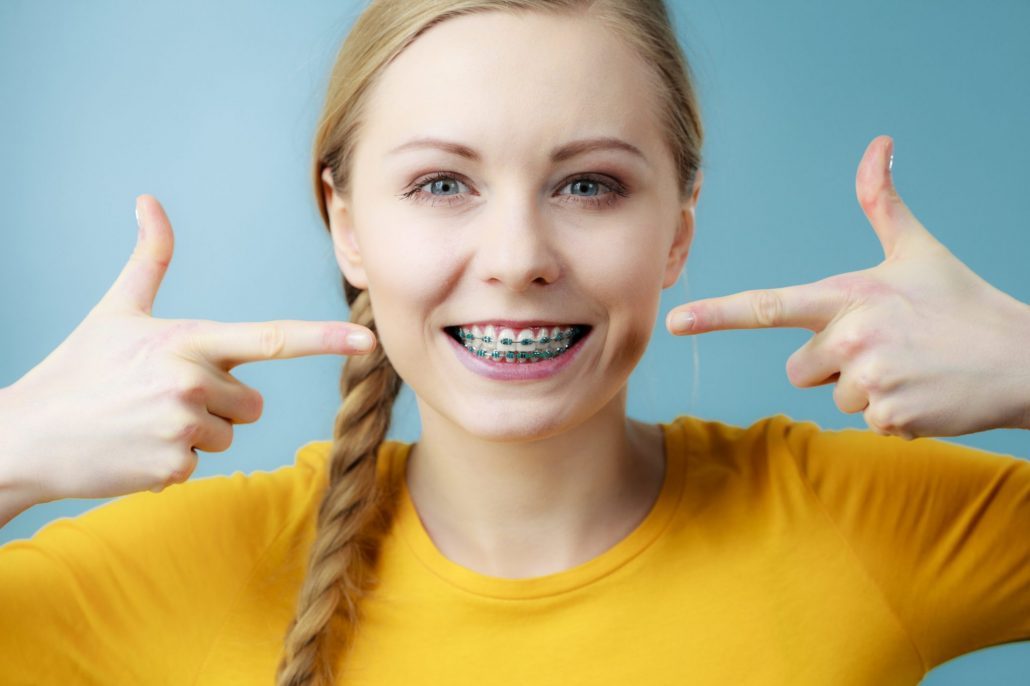 What Is Dental Insurance?
Dental insurance is a type of supplemental insurance that generally covers a portion of preventative care, fillings, crowns, root canals, and oral surgery. Depending on your policy, it may also include limited coverage for orthodontics, periodontics, and prosthodontics. You can opt into dental insurance as a standalone policy through your employer, but you can't buy a Health Insurance Marketplace dental plan without purchasing a health plan at the same time (excluding some particular cases). There are no penalties for not purchasing dental insurance.
How Does Dental Insurance Work?
Once you have opted into a dental insurance policy, you can take advantage of all the benefits your coverage provides. If you believe that you will need to purchase braces, you should start by researching the cost of orthodontics under your policy. Many plans don't cover orthodontic treatments for adults but feature partial coverage for children under the age of 18. You may need to purchase orthodontic insurance in addition to dental insurance if you want coverage for braces.
Insurance companies are required by law to offer you ACA-compliant dental insurance if you are purchasing health insurance and have children under the age of 18. Just remember that the choice to purchase is entirely optional. It's also worth noting that the ACA doesn't exact tax penalties against parents who don't provide dental coverage for their children. If you do, you can usually count on your plan to cover the entire cost of topical fluoride, sealants, and preventive dental care for your children. Before we move on, let's break down dental insurance into its main components:
Premium: your monthly payment
Deductible: out-of-pocket costs for services to get you in the door before your insurance kicks in
Coinsurance: the percentage of covered expenses you pay after your deductible is paid off
Copay: some dental plans charge a fixed price for certain services
Does Medicaid Cover Braces?
If you qualify for Medicaid, you may be able to get coverage for your child's braces if a medical professional determines that they are medically necessary. Before you purchase braces, make you sure you find out what percentage of the cost will be covered and how it will affect your lifetime maximum. Remember that your child will no longer be eligible for this benefit after the age of 21.
Are Braces Tax Deductible?
Here comes that word again — "medically necessary" — you'll find that this distinction has a significant effect on the cost of braces. This time around, we're not discussing whether or not Medicaid will cover the cost of braces, but whether or not braces are tax-deductible. If your insurance plan deems your braces to be medically necessary, costs associated with dental care are tax-deductible…with conditions. The cost has to reach a certain level to permit a deduction, 7.5% of your adjusted gross income. You'll have to keep thorough records, including receipts for co-pays and check-ups, to ensure that you can verify your eligibility.
Are There Other Financing Plans Available For Braces?
If you're looking for a way to help ease the financial burden of braces to make it more manageable for you and your family, a Flexible Spending Account (FSA) or Health Savings Account (HSA) can help you cover the cost of certain aspects of your child's orthodontic treatment. If deemed medically necessary, the installation, maintenance, and removal of your child's braces can be funded through these financing plans.
Are There Cheaper Options Available? Check Out Our Impressions Invisible Aligners
On average, braces cost anywhere from $5,000 to $7,000. Our pricing at BRO is based on each patient, but this can still be difficult to afford. Fortunately, children have access to some great insurance benefits to help them correct their smiles. Adults, on the other hand, aren't so fortunate.
Of course…there are cheaper options available for adults. A better way to achieve a sterling smile without regular visits to the orthodontist and excessive maintenance. A clear aligner that can straighten your smile while helping you look your best all year round — for nearly half the cost of Invisalign. We've got just what you're looking for: Impressions!
Impressions is an invisible aligner based on the Invisalign system that allows you to straighten your smile from the comfort of your home. Impressions doesn't attach to your teeth, but they're molded to fit snugly for ease of use.
Impressions can help treat overbite, underbite, crowding, and spacing.
Best of all, there's no monthly check-in appointments, just a single initial scan using 3D iTero technology and a mid-p0int check-in. Impressions was created by Luke Roberts, D.M.D., M.S.D., for patients looking for a more affordable way to achieve the same great results as braces without the commitment. Call us today at (828) 585-6045 or fill out our form to request an appointment. We would be happy to walk you through what to expect from your Impressions consultation at the ImpressionsHub in Asheville.
https://www.blueridgeorthodontics.com/wp-content/uploads/2019/10/dental-insurance-for-braces.jpg
1365
2048
Audra
https://www.blueridgeorthodontics.com/wp-content/uploads/2021/10/Blue-Ridge-Orthodontics-Logo-Arden-Asheville-NCi.png
Audra
2019-10-09 20:19:56
2019-10-09 20:19:56
Dental Insurance & Braces – What You Need To Know