Debunking Myths about Wisdom Teeth and Braces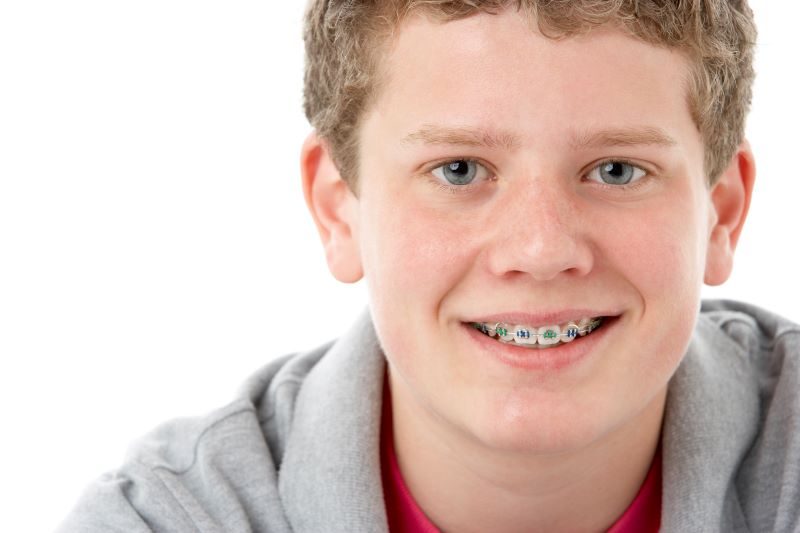 Wisdom teeth are third molars located at the back of the mouth that were once essential but are now rendered unnecessary due to improved dental health and dietary changes. Myths surrounding wisdom teeth and orthodontic treatment abound, leading to excessive worry and expense. Contrary to popular belief, not everyone requires wisdom teeth removal, even when braces are necessary. This article aims to debunk prevailing myths and illuminate the truth.
Myth: Wisdom Teeth Must be Extracted Before Braces
F A C T Orthodontists evaluate wisdom teeth before treatment. Removal may be recommended if there isn't enough space for them to erupt. However, if there is sufficient room, the orthodontist may suggest monitoring them during treatment. Reasons for removal include repeated gum infections, decay affecting adjacent teeth, irreparable decay, infections or cysts, and pain caused by wisdom teeth.
Myth: If Wisdom Teeth Erupt After Braces, You Should Panic
F A C T After investing in braces, it's natural to be cautious about your teeth. While it's important to schedule a check-up with your orthodontist after noticing wisdom teeth eruption, there's no need for immediate panic. If you diligently wear your retainers as advised, the slight pressure exerted by wisdom teeth on surrounding teeth can be effectively countered. Wearing the retainer until the next appointment ensures that your teeth maintain proper alignment and position.
Myth: Braces Aren't Considered for Impacted Wisdom Teeth
F A C T Braces can effectively treat impacted teeth, although not in every case. Sometimes, an orthodontist can create space or use braces to reposition an impacted tooth. However, limited jaw space can make it challenging to accommodate impacted wisdom teeth, often necessitating their removal due to lack of space. Even when braces cannot be applied directly to an impacted tooth, they can help reposition adjacent teeth affected by the impaction. By realigning these teeth, braces can restore proper alignment and reduce the risk associated with exposed roots.
Myth: After Braces, There's No Need to Worry About Wisdom Teeth
F A C T Wisdom teeth typically emerge between ages 17 and 25, often after orthodontic treatment. It is a misconception to assume that braces automatically create space for wisdom teeth. In many cases, the jaw may not have sufficient length to accommodate these teeth. Patients who have completed orthodontic treatment should continue regular check-ups to monitor the progress of their wisdom teeth. If the wisdom teeth erupt, they can cause overcrowding and compromise the results achieved through braces. You can preserve the hard-earned progress toward a perfect smile by staying vigilant.
Myth: Wisdom Teeth Can't Be Extracted While Wearing Braces
F A C T It is possible to have wisdom teeth removed during orthodontic treatment. Your orthodontist may recommend extracting the teeth and will coordinate with your dentist or oral surgeon to carry out the extractions. The timing will depend on individual circumstances and treatment needs before, during, or after braces. The coordination between orthodontic and dental professionals ensures the smooth progression of your orthodontic journey while addressing wisdom teeth concerns.
Blue Ridge Orthodontics
Are you seeking the perfect smile? Blue Ridge Orthodontics can help. After a thorough examination, we can develop a treatment plan to give you the dazzling smile you desire. Contact us at 828-537-5338 and schedule an appointment today.

https://www.blueridgeorthodontics.com/wp-content/uploads/2023/09/Blue-Ridge-Orthodontics-braces.jpg
533
800
Ashley Spencer
https://www.blueridgeorthodontics.com/wp-content/uploads/2021/10/Blue-Ridge-Orthodontics-Logo-Arden-Asheville-NCi.png
Ashley Spencer
2023-08-21 08:54:00
2023-09-14 11:09:59
Debunking Myths about Wisdom Teeth and Braces