Step by Step Guide to Invisalign Cleaning Crystals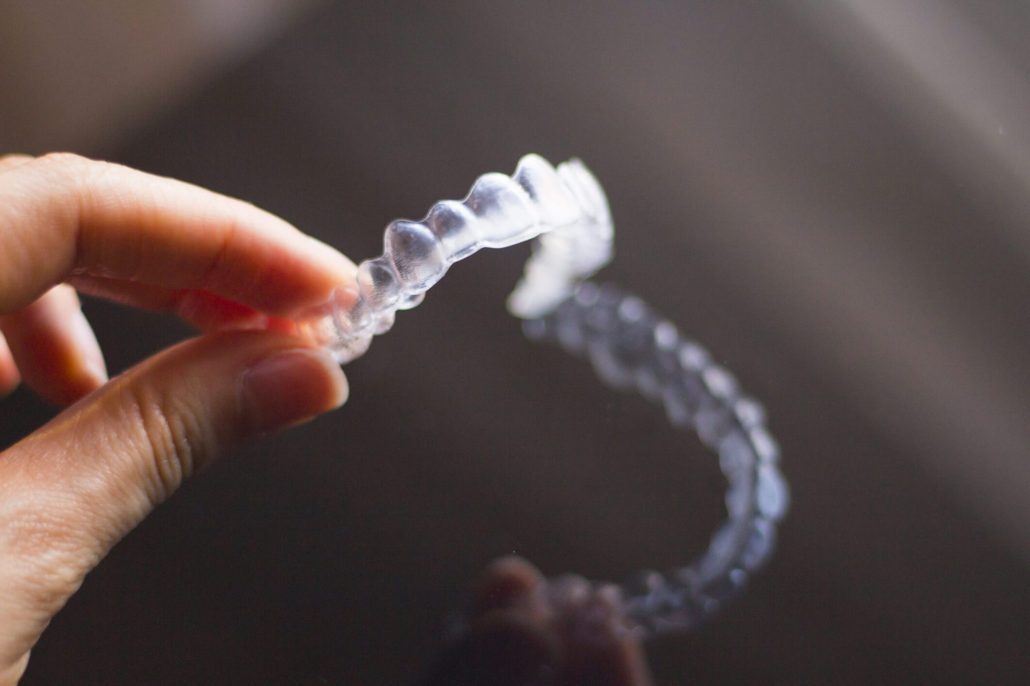 What do you think of when you hear the phrase "Invisalign cleaning crystals"? If you ask us, they sound dazzling, perhaps even a bit mystical!
Okay, okay…. in reality, cleaning crystals may not be as mystical as they sound, but they can be a part of getting the dazzling smile of your dreams. Here are some important things you should know.
The Best Invisalign Provider in Western North Carolina
If you are reading this, chances are that you already know a thing or two about Invisalign. Perhaps you are currently working on achieving the smile you've always wanted, or maybe your children are using the Invisalign® system.
Invisalign® offers a discreet and efficient way of straightening your teeth and achieving a new level of confidence. Blue Ridge Orthodontics is proud to be among the top 1% of Invisalign® providers in North America for the second consecutive year, and are the first office in Western North Carolina to earn this honor. Not only are we a VIP partner with Invisalign, but if you're interested, our exciting Impressions option can bring the trusted Invisalign® system to an at-home treatment approach (after the initial in-person visit).
How Do I Use Invisalign Cleaning Crystals?
Without further ado, let's dive in!
In order to clean your Invisalign Cleaning Crystals, just follow the easy steps below:
Pre-rinse your aligner under lukewarm―not hot!―running water to remove pieces of debris.
Take your Invisalign cleaning tub (a small clean cup will work too) with enough lukewarm water to fully submerge your aligners.
Open a packet of Invisalign cleaning crystals into the tub or cup.
Place the aligners into the solution
Soak your aligners for approximately fifteen minutes
Remove the aligners
Give them a post-rinse with more lukewarm water
Using a soft-bristled toothbrush and run the bristles under tap water
Gently scrub the aligner on each side to remove leftover particles
Give your aligners a final rinse
They are now ready to wear!
Alternatives to Using Invisalign Cleaning Crystals
There are a variety of alternatives to using cleaning crystals; however, some of them have a few drawbacks.
Mouthwash – Many people try to clean their aligners with mouthwash, but this can present a problem when it comes to getting rid of plaque and leftover food debris. While mouthwash can still clean the bacteria on your aligner, it may also stain them.
Homemade Cleaning Solutions – Did you know that you can mix hydrogen peroxide, vinegar, or bleach with water as a cleaning solution? If you choose to do this, make sure to mix the proper ratio and exercise precautions.
Soft-Bristled Toothbrush – When in a pinch, some may be tempted to use a soft-bristled toothbrush. However, this means you could actually scratch the surface of the aligner. The same is true of any other type of abrasive cleaners. These scratches can prove problematic because they actually create new places for bacteria to hide. If you do try this approach, make sure to NOT use a whitening toothpaste.
Commercially Prepared Products – Products like SonicBrite or Retainer Brite can help kill bacteria and remove the stains. These are generally the best alternative cleaning method!
Be careful when it comes to cleaning your aligners. Not all of these options are ideal, which is why products like Invisalign Cleaning Crystals are made specifically for your aligners!
Clean, Mean, Straightening Machine
Your aligners are your ticket to straight, stunning teeth! Much like your teeth, aligners can show plaque and begin to stain. In order to provide the optimal experience, they should be cared for properly.
Any questions about Invisalign Cleaning Crystals? How about Invisalign itself? Perhaps it's Impressions you're interested in?
If you would like to know more, please give us a call at (828) 585-6045 or fill out our contact form. We look forward to speaking with you!
https://www.blueridgeorthodontics.com/wp-content/uploads/2019/08/invisalign-cleaning-crystals-guide.jpg
1365
2048
Audra
https://www.blueridgeorthodontics.com/wp-content/uploads/2021/10/Blue-Ridge-Orthodontics-Logo-Arden-Asheville-NCi.png
Audra
2019-08-14 20:18:12
2019-08-14 20:18:12
Step by Step Guide to Invisalign Cleaning Crystals