How to Know if Your Child Should See an Orthodontist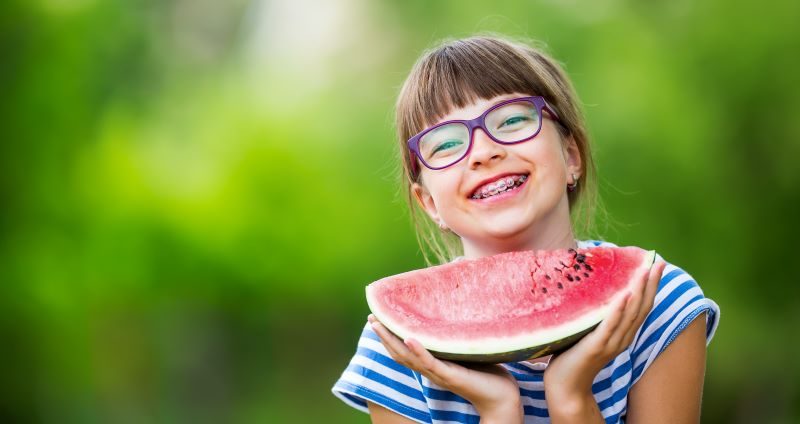 If your child has good dental hygiene habits, you may think they are safe from needing braces or aligners. However, over four million people in the U.S. wear braces, approximately 75% of whom are children under 18. This article will discuss when a child needs to visit an orthodontist and how the orthodontist analyzes the problem.
When Should a Child See an Orthodontist?
Several signs may show that a child needs to see an orthodontist. Some of the most common issues are:
Crowding or spacing of teeth
Overbite or underbite
Crossbite
Open bite
Teeth that are protruding
Teeth that aren't aligned properly
Difficulty biting or chewing
Speech problems
Breathing issues
An orthodontist can assess your child's dental and facial growth and suggest the best approaches to addressing any issues.
How an Orthodontist Diagnose a Child's Dental Problems
An orthodontist diagnoses a child's dental problems through a comprehensive examination. During the consultation, the orthodontist checks the child's teeth, jaw, and facial structure to determine if anything is problematic or needs to be cared for.
This process may include taking X-rays, photographs, and teeth impressions. After the examination, the orthodontist provides a customized treatment plan for the child's needs. Then, the child's progress must be monitored and checked to ensure the treatment works correctly.
At What Age Should Children Visit an Orthodontist?
Children should generally have their first orthodontic evaluation by age 7. This may seem young, but it's essential to catch any potential orthodontic issues early on while the child's jaw and teeth are still developing.
At this age, the orthodontist can assess the child's bite and jaw growth patterns to determine if any problems may require intervention. Early detection and treatment can often prevent more serious issues from developing later.
Benefits of Early Orthodontic Care for Children
Early orthodontic care for children can have numerous benefits. Primarily, it helps the orthodontist detect potential problems before they become severe, saving time and money and preventing discomfort in the future.
Here are some potential benefits of early orthodontic care for children:
Improved tooth and jaw alignment
Reduced risk of tooth decay and gum disease
Improved speech development
Better chewing and digestion
Enhanced facial aesthetics and self-esteem
Avoidance of more invasive and expensive treatments later in life
Blue Ridge Orthodontics
For more information on pediatric orthodontics, contact Blue Ridge Orthodontics. We provide care for all ages. Contact us at 828-585-6045 and schedule an appointment today.
https://www.blueridgeorthodontics.com/wp-content/uploads/2023/06/Blue-Ridge-Orthodontics-orthodontist.jpg
424
800
Ashley Spencer
https://www.blueridgeorthodontics.com/wp-content/uploads/2021/10/Blue-Ridge-Orthodontics-Logo-Arden-Asheville-NCi.png
Ashley Spencer
2023-06-28 10:00:49
2023-06-28 10:04:50
How to Know if Your Child Should See an Orthodontist