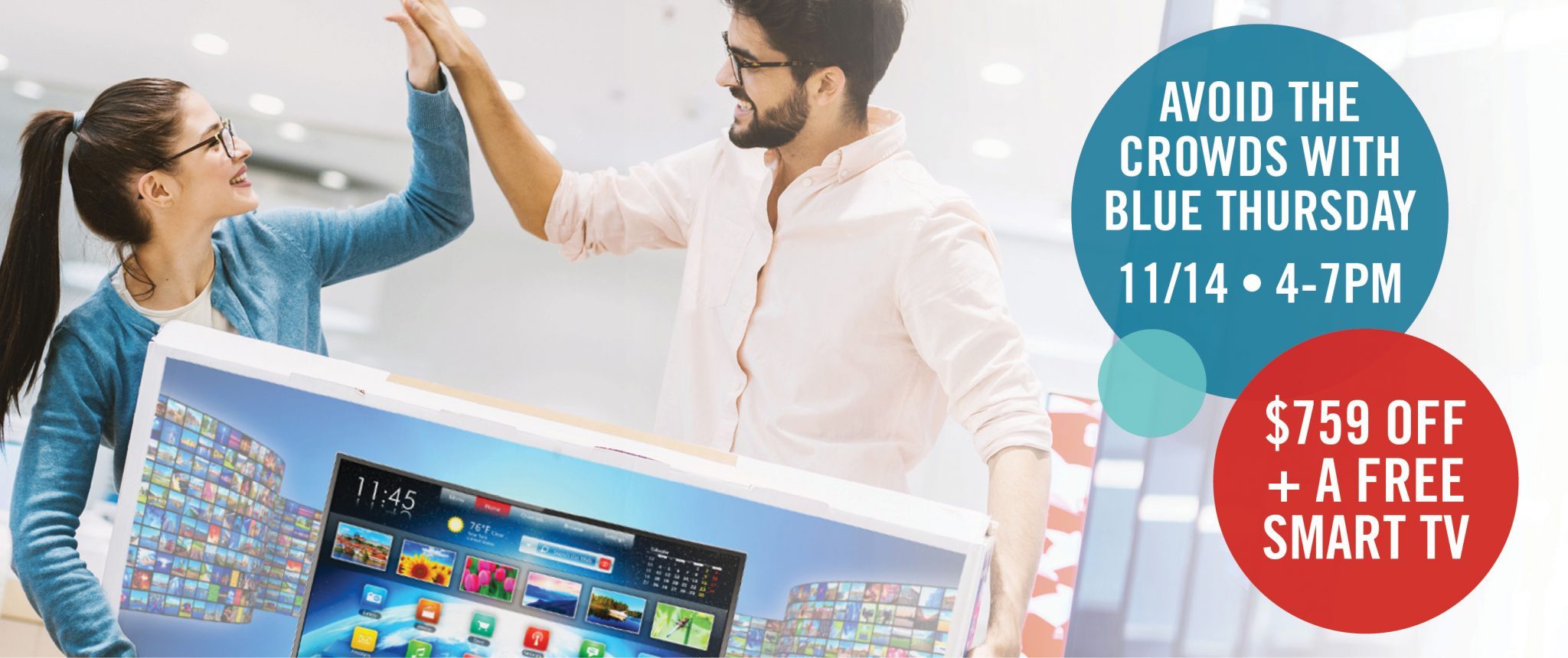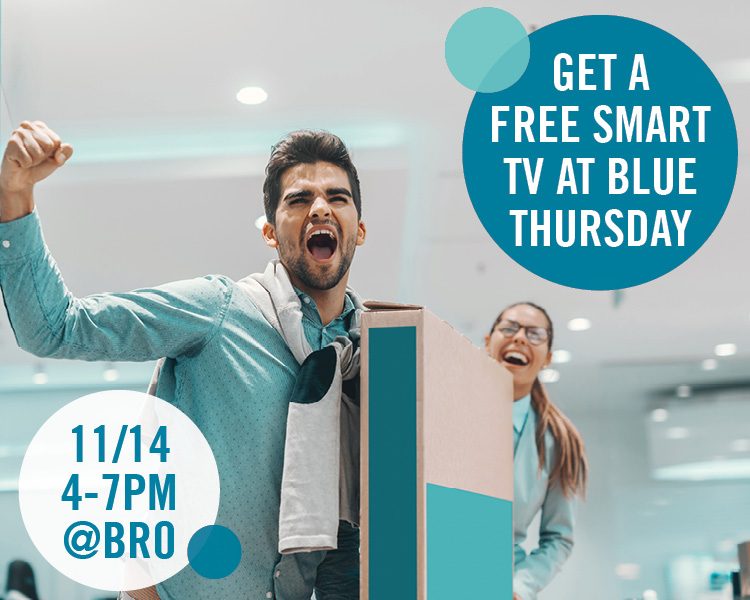 Get a new smile, a FREE Smart TV, and BIG savings at Blue Thursday!
You've heard of Black Friday, but now there's Blue Thursday!
Free food! Free drinks! Free Smart TVs! AND $759 OFF a new smile!! What's not to love?!
November 14th from 4-7 pm we'll be offering
our biggest discount of the YEAR on braces & Invisalign!!
This offer won't happen again, especially with a free TV, so reserve your consultation today! Just fill out the form below, or give us a call at 828-687-0872 and reserve your savings and free TV!
Can't wait to see you.
RSVP for Blue Thursday
Claim your new smile & new Smart TV now!