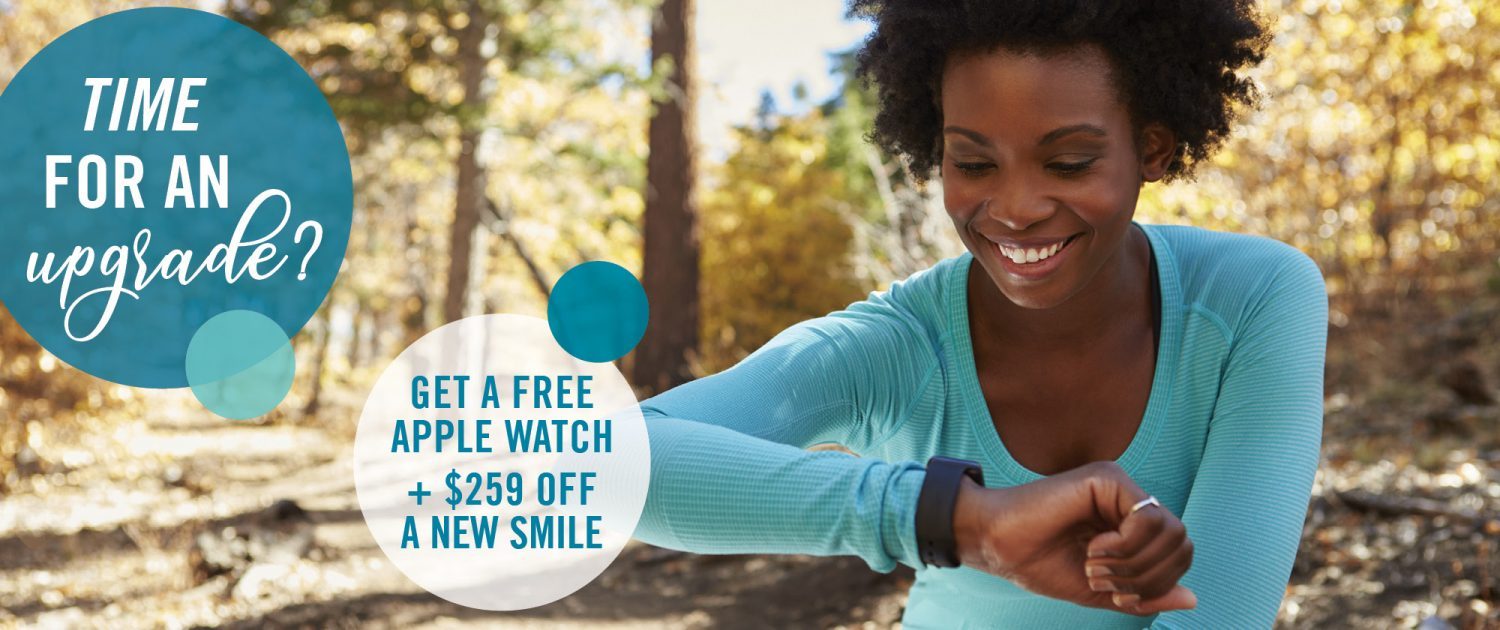 Is it Time for an Upgrade? We think so!
Get a FREE Apple Watch, plus $259 off your new smile with BRO!
Want an at-home, lower cost option?

Straighten your smile with Impressions, and you'll get your Apple Watch and $59 off treatment!
*
Apple Watches are only available while supplies last!

Valid when you begin BRO or Impressions treatment. Offers expire October 31st.
Schedule your
FREE

consultation today to claim your Apple Watch!*