How to Keep Your Invisalign Clean This Halloween
You already know that we are big fans of Halloween here at BRO, but admittedly things can get sticky during this time of year if you have braces or Invisalign. As one of the top providers in North Carolina, we want to make sure our Invisalign patients can enjoy Halloween to the fullest.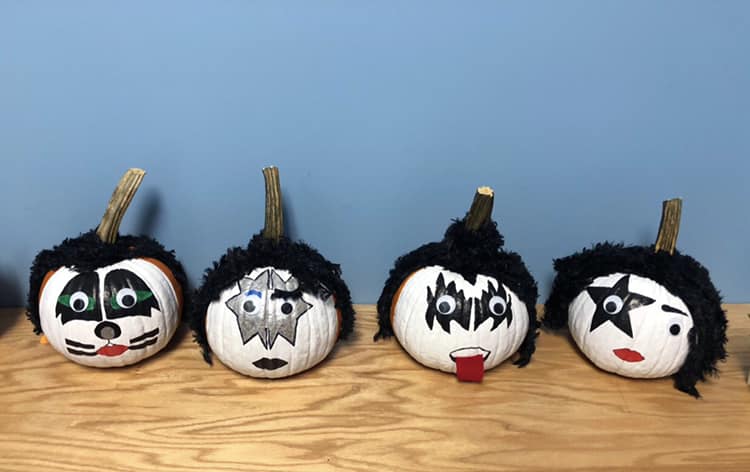 If you are straightening your teeth with Invisalign, here's how you can indulge that sweet tooth without feeling guilty!
Invisalign Vs Traditional Metal Braces
For anyone who has a sweet tooth and has metal braces, Halloween might not be as fun as it once was. It's understandable, because you simply can't eat certain types of candy. Caramel, taffy and anything that is really sweet and sticky can cause significant problems once they get stuck inside the wires and brackets of your braces. The last thing you want to do on Halloween is schedule an emergency orthodontic appointment.
If you missed it last year, we created this Halloween guide for our braces patients in Western North Carolina.
Invisalign patients on the other hand will have a completely different Halloween experience! Since your Invisalign aligners can be removed, you can still eat any type of candy that you want. Just make sure that you carefully clean your teeth and floss before you put your Invisalign aligners back in place.
How to Protect Teeth & Your Invisalign During Halloween
Remember that Invisalign's virtually invisible aligners straighten your teeth by applying pressure to gradually move them into proper alignment. This is a very precise process which is why we take a 3D scan of your mouth at the onset of your treatment. People love Invisalign because it produces incredible results without requiring a major adjustment to your everyday life. However, this convenience can also lead to issues, especially during special events like Halloween.
If a piece of candy or food is left lodged in your teeth, this can disrupt the alignment process. Remember that your tray is meant to fit seamlessly along your teeth. If you're investing in your smile, you don't want a lingering piece of candy to mess things up!
4 Halloween Hygiene Tips For Your Teeth
Here are some tips to follow if you plan on indulging in some Halloween sweets and treats on October 31st!
If you plan on having some (or plenty of) candy, then our orthodontists recommend eating it during your usual meal times or shortly afterward. This gives your saliva a better opportunity to wash away the bacteria generated from the candy.
Avoid snacking on candy throughout the day. Not only is this bad for your teeth, but remember that you need to wear your Invisalign trays for 20-22 hours a day. You shouldn't be removing the trays numerous times throughout the day. Plus, you'll then have to brush and floss after each candy. Not exactly a recipe for a productive day!
Our orthodontists recommend staying away from candies like Jolly Ranchers that are going to stay in your mouth for an extended period of time. These candies are meant to dissolve in your mouth. That's a problem because it generates bacteria and various acids that will coat your teeth. This is can lead to cavities and additional tooth decay.
Wash that Halloween candy down with a refreshing glass of water. Remember that nasty bacteria we mentioned before? Water will help wash that away! We recommend that you thoroughly brush your teeth and wash out your mouth before replacing your Invisalign aligner.
If you want some additional tips on how to keep your Invisalign aligners clean, check this post out.
4 Reasons Invisalign Wearers Love Halloween
So now that you know how to keep your Invisalign clean this Halloween, we have an extra treat for you.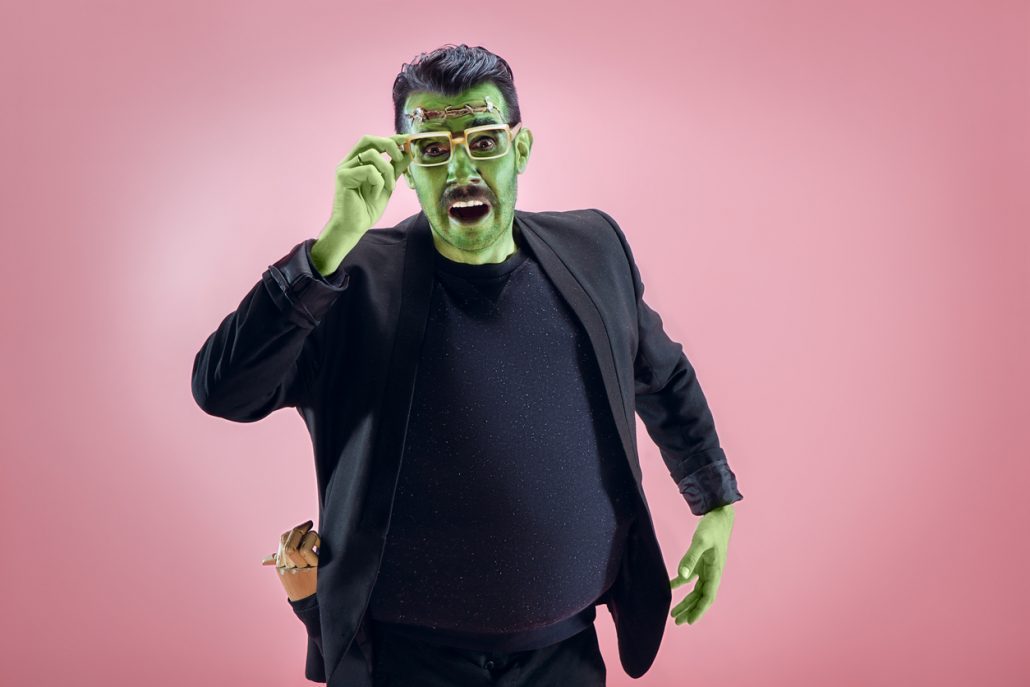 Here are 4 reasons that you should be excited to celebrate Halloween with your Invisalign:
You have a legitimate reason to avoid overindulging in sweets. It may not be swimsuit season anymore, but there's no reason to stop watching your waistline. As we mentioned before, you can still sample nearly all of your favorite candies with Invisalign, but you shouldn't overindulge. We recommend having fun and avoiding the next day stomach ache!
You can still have your favorite candies! Binge warning out of the way, we are pleased to tell you that your favorite types of candies (whether it be crunchy or sticky) are approved for our Invisalign patients in Western North Carolina. Just take care if you have a passion for jawbreakers!
Be who you want to be on Halloween (except maybe a vampire! Let's face it, those fake fangs just don't work when you have orthodontic appliances of any kind in your mouth. That's okay though, because Invisalign aligners won't interfere with other classic Halloween costumes. Planning on being a scary witch, lumbering zombie or dazzling princess!
Don't feel self conscious about that Halloween selfie! We know you're looking forward to getting that perfect Halloween post for your Instagram and you have no reason to cover your smile if you're wearing Invisalign. Remember that they're nearly invisible! By the way, we also have some tips for getting the perfect smile if you have braces too.
Happy Halloween from the BRO Team
Now that you know how to enjoy Halloween and keep your Invisalign clean, we hope you won't have anything to be scared of… except maybe this ↓
As always, please let us know if you have any questions or concerns. Dr. Roberts, Dr. Schuler, Dr. Twomley, and all of us BROmies want your holiday to be awesome and worry-free. Happy Halloween from our family to yours!
https://www.blueridgeorthodontics.com/wp-content/uploads/2018/10/halloween-invisalign-tips.jpg
836
1254
Audra
https://www.blueridgeorthodontics.com/wp-content/uploads/2021/10/Blue-Ridge-Orthodontics-Logo-Arden-Asheville-NCi.png
Audra
2018-10-26 14:19:43
2018-10-26 14:20:40
How to Keep Your Invisalign Clean This Halloween