Don't Let Your Braces Be Scary This Halloween
It's that time of the year again! Perhaps on the 31st we should refer to ourselves as "BOO" instead of "BRO"?
We love Halloween around here, and we know most of our amazing patients do too!
That being said, let's save the scary moments for haunted houses and costumes– not for your braces. We've put together a little guide on how to avoid all kinds of orthodontic scares.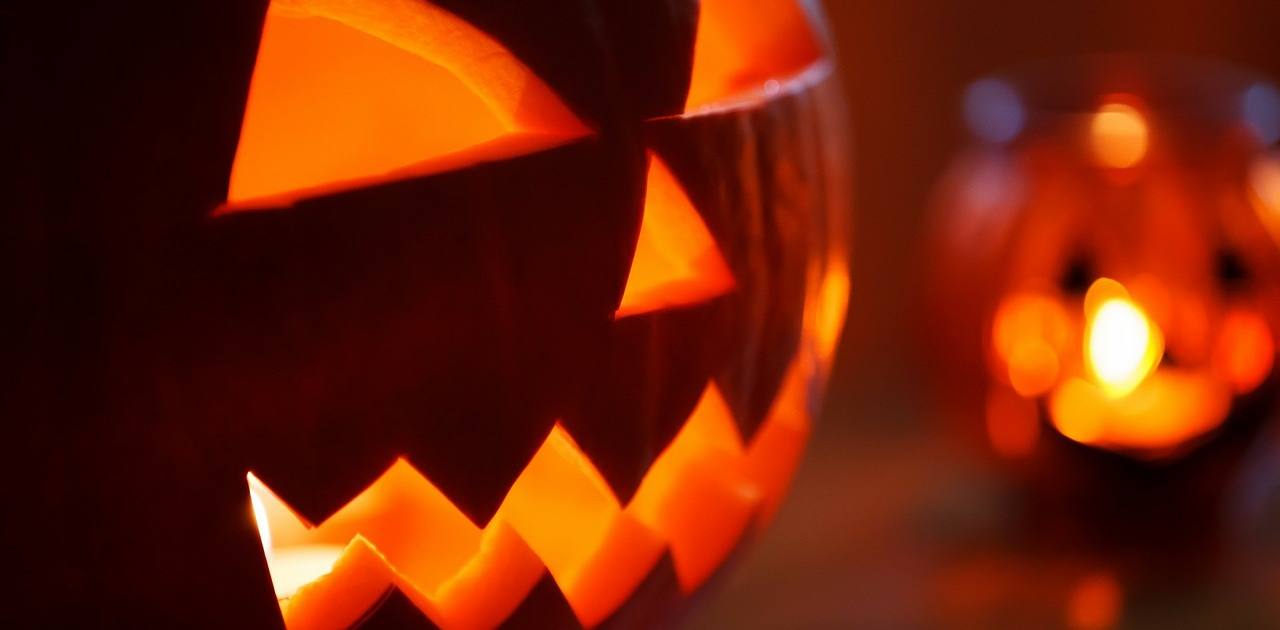 Pre-Braces Jitters
Are you super excited to be straightening your smile? If you already feel the same way about improved confidence and oral health as little girls do about princess costumes, then you can skip on down to the next section!
These tips are for those of you who might be feeling a little wary of your upcoming orthodontic experience, or have kids who are nervous about theirs. Don't worry, that's okay too! Working through your apprehension is better than suppressing it.
Here are a few things that might help:
You are far from alone. Over four million people wear braces in the US alone!
Out of those four million people, approximately one million are adults.
Gwen Stefani once said, "I always told myself when I got rich, that's the first thing I'd do," in regard to braces. Here at Blue Ridge Orthodontics, we accept insurance and try to make them accessible to everyone. That being said, how cool that rocking braces was Gwen's first priority!
Braces have become so commonplace that they no longer have the "nerdy" stereotype they did in the eighties and early nineties.
At BRO, we charge the same for Invisalign as we do for braces, so you can make your choice based on your true preference rather than your bank account.
Braces are like going to the gym. Even if you're dreading it, you'll feel happy and healthy after you're done!
We like to think being at the BRO office is way more fun than the gym anyway. We even have a spa because the trick to entertaining waiting parents is a nice treat!
Spooky Snacks
When you think of Halloween, the main two things that come to mind are probably costumes and candy!
That won't need to change when you have braces; the second part will simply need to be modified a little.
We advise picking softer chocolates; for example, opt for Reese's cups over harder options like Butterfinger or Reisen. Watch out for nuts, caramel, and anything crunchy or sticky.
If you (or your child) is a huge fan of something specific like Snickers, it will probably be okay to cut it into smaller pieces and put it back on the molars to chew slowly and carefully.
It's always fun to get think like a family team too! For example, if you have one child in braces and one who isn't, the siblings can trade trick or treat candies with one another and get some softer options to the braces-wearing child.
Not to mention that you can think outside the wrapper! Try baking Halloween themed cupcakes as a family or buy the braces-wearer's favorite non-chunky flavor of ice cream during Halloween week. If you're a 21+ orthodontic patient, maybe pour yourself a glass of champagne to make up for skipping the toffee and caramel this year. The possibilities are endless!
Keeping Your Teeth Healthy
When you're indulging in things like candy and sugary beverages, make sure to brush your teeth as soon as you are done! Optimally you are brushing after every meal anyway, but it's especially important after an orange-frosted chocolate cupcake.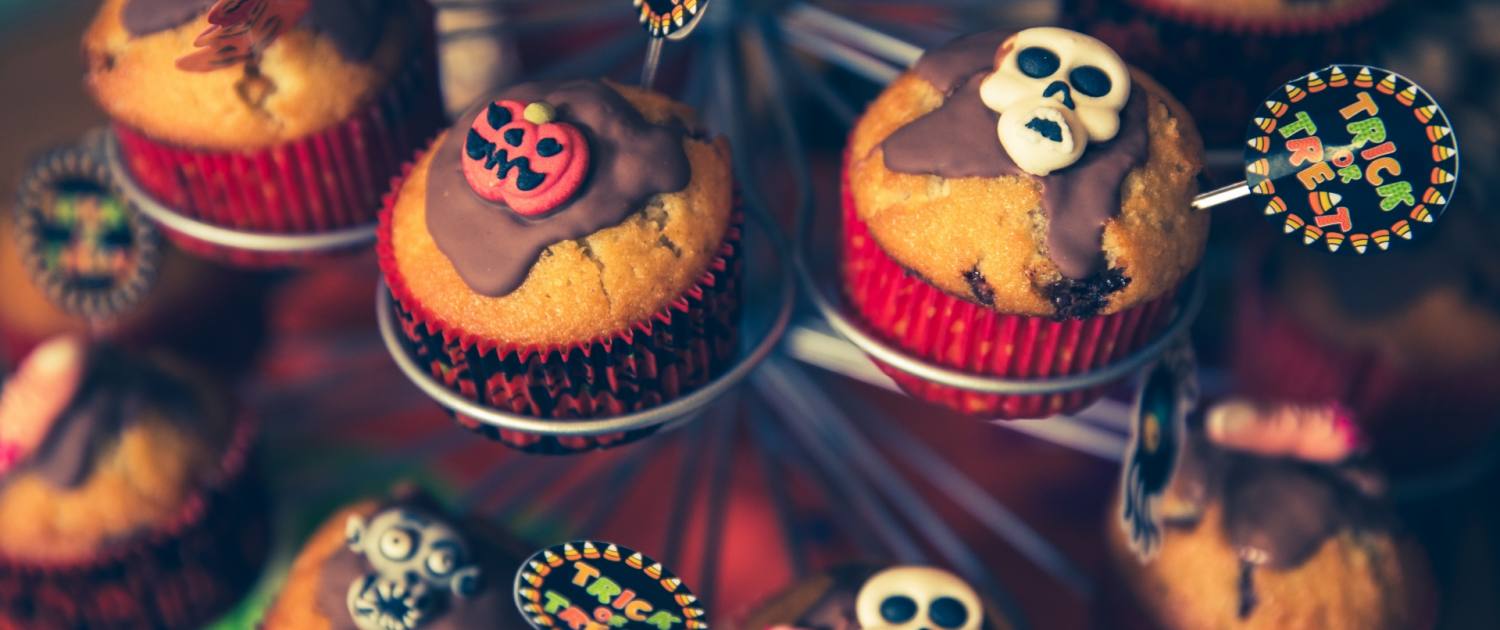 Invisalign patients are in luck because they can take their aligners out and eat things like caramel apples. That being said, remember to brush your teeth, clean your aligners, and put them back in! It can be easy to take your aligners out for a Halloween party or a night of nibbling on your kids trick-or-treat snacks and go over your allotted 2 hours of daily eating time.
Happy Halloween from the BRO Team
Now that you know how to enjoy Halloween with braces, we hope you won't have anything to be scared of… except maybe this ↓
Is anyone planning on incorporating their braces into their Halloween costume? We're thinking Gwen Stefani in her pink wig and tin grin would be quite the cool 90s throwback!
As always, please let us know if you have any questions or concerns. Dr. Roberts, Dr. Schuler, Dr. Twomley, and all of us BROmies want your holiday to be awesome and worry-free. Happy Halloween from our family to yours!
https://www.blueridgeorthodontics.com/wp-content/uploads/2017/10/halloween-cupcakes-braces-tips.jpg
1280
1920
Audra
https://www.blueridgeorthodontics.com/wp-content/uploads/2021/10/Blue-Ridge-Orthodontics-Logo-Arden-Asheville-NCi.png
Audra
2017-10-21 23:08:57
2017-10-27 10:11:54
Don't Let Your Braces Be Scary This Halloween