How To Get Free Teeth Whitening This February
When was the last time that you got your teeth whitened? If it has been a while, then you'll be excited to hear about a special offer that Blue Ridge Orthodontics is running this February! For anyone planning on starting orthodontic treatment during the month of February, we are offering $214 off the total price of their treatment and a free teeth whitening in one of our orthodontic offices in Western North Carolina.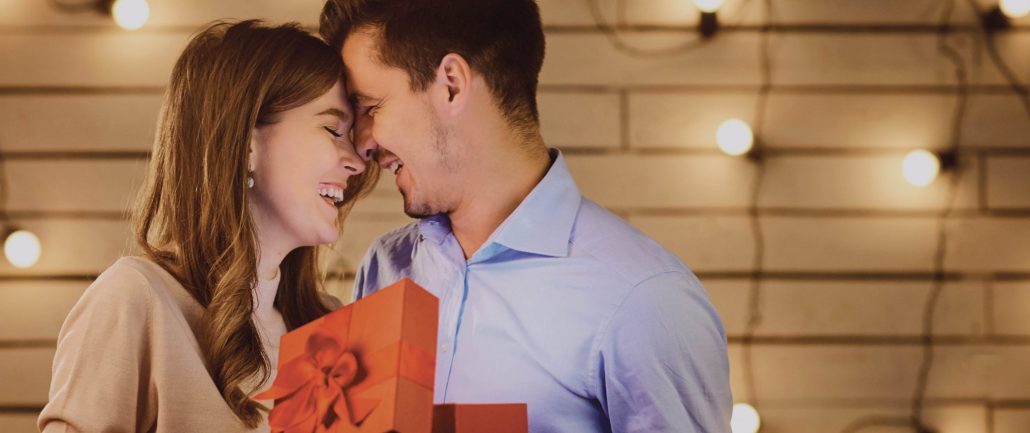 This is a special offer that we are only running for this month, and there's something else you should know. If you're looking for that perfect gift for someone special in your life, then you can gift your premium teeth whitening package to them! in order to take advantage of the special offer, you will need to have started treatment sometime during the month of February. However, a gifted teeth whitening package can be redeemed for up to one year following the start of your treatment.
The Benefits of Getting Your Teeth Whitened
It comes as no surprise that people want whiter teeth due to the aesthetic appeal. One famous study revealed that teeth are the number one facial feature that people want to change about themselves.
According to the study, 75% of adults believe that a winning smile helps to facilitate professional success. According to the same study, a whopping 84% of Americans believe that a radiant smile also helps someone meet Mr. or Ms. Right.
What do you think? Has your smile ever helped you out during an important interview, work function, or date?
In addition to the aesthetic benefits, teeth whitening gel can also help kill gum disease-causing bacteria.
Important Details About This Special Offer
If you are thinking about taking advantage of this special offer for $214 off, don't wait! It is only available for the rest of February. That said, you don't have to use the whitening treatment right off the bat. If you are getting Invisalign, you can come in for the teeth whitening treatment whenever you would like. If you are getting braces, we recommend waiting until after your braces are off.
Is teeth whitening not for you? Don't worry, this part of the deal won't go to waste! You can gift it to a family member or friend, who can use it anytime within the next year.
Professional vs Over-The-Counter Teeth Whitening?
You may be thinking, "Is the free whitening treatment that big of a bonus?" and we would have to say YES!
Sure, products like whitening strips do work, but not as quickly nor as comfortably as professional whitening treatments. This is because products like whitening strips have a smaller concentration of hydrogen peroxide, the active ingredient. Since over the counter products come into contact with your gums, they would cause damage if the active ingredient where as strong as a professional product.
Professional treatments, on the other hand, are administered using custom trays. we can use a much stronger concentration of active ingredient, because it will never come into contact with your gums. This makes it more efficient, more comfortable, and an all-around better experience!
What To Expect When You Start Treatment at BRO
Ready to get started? We are ready to meet you!
Even if you are not quite ready to get started, you can always get to know us better by coming in for a free consultation! We have written a comprehensive blog post on everything this initial visit entails, but here is the condensed version for all our guys and gals on the go:
Tour of our office and a chance to meet our awesome team of BROmies!
Photos and maybe complementary X-Rays (if you have current X-rays we can use those)
Physical exam from the orthodontist
Discussion of potential treatment plan
Questions and answers with your treatment coordinator
Review costs, insurance options, and available payment plans
We know that orthodontic treatment is a big commitment and investment! This is why we are up front and encourage completely open communication throughout the entire process. We are passionate about making smiles healthier, straighter, brighter, and more confident, but at the end of the day that smile is YOURS!
If you are ready to not Only got the straight smile of your dreams, but also the whiter smile of your dreams, make sure to take advantage of this February special! To get in touch, please fill out the forum on our contact page or give us a call at 828-585-6045.
https://www.blueridgeorthodontics.com/wp-content/uploads/2019/02/BRO_Website_FeatureImage_FebSpecial_2.19.jpg
860
2048
Audra
https://www.blueridgeorthodontics.com/wp-content/uploads/2021/10/Blue-Ridge-Orthodontics-Logo-Arden-Asheville-NCi.png
Audra
2019-02-18 13:03:20
2019-06-17 21:30:54
How To Get Free Teeth Whitening This February