BRO's Top 20 Local Businesses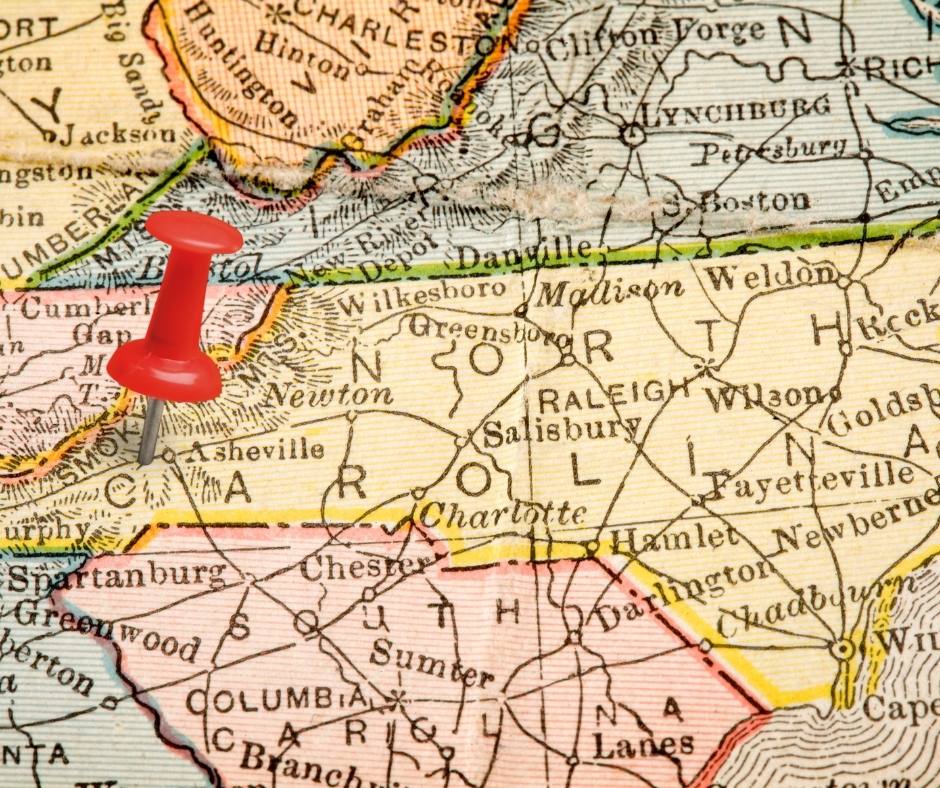 Being a local business in the western, NC region, we know just how important it is to support local. Western NC is full of unique culture and experiences which are reflected in our local shops. We spoke with our staff and put together a list of our favorite local businesses across the Asheville, Hendersonville, and Brevard area. Check out our top 20 favorite businesses in Western, NC (in no particular order)!
1. Gift Baskets by Melissa
This locally owned, small business takes giving gifts to a whole new level. The thoughtfulness and care they add to the creation and delivery of their gifts add a special touch. Whether you're looking for an excellent gift for a friend or an item that perfectly celebrates an occasion, Gift Baskets by Melissa can help!
Short Street Cakes
Short Street Cakes is a West Asheville favorite! This family-owned cake shop bakes its cakes from scratch using all-natural ingredients. Olga Jimenez, the shop's owner, made her bakery owning dreams come true and her passion for baking shows through in her work. Visit Short Street Cakes for the tastiest treats!
Mountain Juicery
Since 2014, Mountain Juicery has been "slinging smoothies" and pressing juice. This juicery is extra special because all of their goodies are vegan-friendly. Their passion for living healthy lifestyle transfers into their tasty menu options. Several of our own staff members are frequent visitors to this local favorite!
Appalachian Coffee Company
Appalachian Coffee Company serves its neighbors with a cup of coffee that goes beyond the purpose of simply helping you start your day. They thrive on making this part of your daily routine extra special. With their Fair Trade Certification and USDA Certified Organic coffee, they are very conscious about the impact their business has on the community and creation.
Butter & Blooms
Pop up pie counter? Yes, please! Butter and Blooms unique business model allows them to travel around Brevard and deliver their yummy baked goods and fresh flowers. Their cakes are not only unbelievably yummy but also exquisitely decorated! We even use Butter & Blooms to celebrate some of our own special occasions. 
Independent Bean Roasters
Opening in the summer of 2017, Independent Bean Roasters claimed its spot as Hendersonville's First Coffee Roaster. Their coffee is as rich as the history of their Brick and Mortar tasting room and roasting operation. Independent Bean Roasters explores the world of coffee beans and sources and roasts them with the highest quality in mind. 
Poppy's Hand-Crafted Popcorn
Poppy's Hand-Crafted Popcorn believes in serving its customers with only the best ingredients. They study and test their recipes with the utmost care and even have options for individuals with restrictive diets! Each of their savory, sweet, and premium popcorn flavors are served to their customers with care and kindness. 
Sycamore Cycles
As the go-to bike shop in Downtown Brevard, Sycamore Cycles has everything any cyclist adventure would require. With their knowledgeable staff and extensive inventory, they can help you make the best bike choice for your needs and even adjust it to the perfect fit. If you need anything for your next adventure, Sycamore Cycles has gear for every biking niche!
Eno
Did you know that ENO (Eagles Nest Outfitters) is based in Asheville, NC? Their hammocks have made a significant impact on hammock culture. However, their mission goes far beyond their outdoor gear. Eno focuses on protecting the natural environment and embracing sustainability through sourcing high-quality, responsibly made materials and repurposing when possible! With their relationship to nature, they feel the importance of protecting and preserving our outdoor community. 
Asheville Adventure Company
Ready for an exciting adventure around Asheville? Asheville Adventure Company offers short, exclusive trips by creating unique activities that can't just be found through a web search. Their experiences range from e-Bike tours, Whitewater rafting, to Party Bus Brewery Crawls, and more. Their Asheville adventures are carefully curated by locals and made accessible to ensure their guests leave with a meaningful experience. 
Amplified Media
If you need a brand boost with beautiful videography, photography, engaging your audience during virtual events, and even 3D tours, Amplified Media has you covered! Amplified media has paired with many local businesses across a diverse portfolio of brands. By addressing the question "How will we best tell your story?" Amplified Media is able to perfectly portray your ideal brand message!
Hickory Nut Gap Meats
Hickory Nut Gap Farms began its journey in 1916 and have been "building the community through agriculture" ever since! They raise 100% Grass-fed Beef, Pasture-Raised Pork, and Pasture-Raised Chicken using a special type of farming that gives back to the Earth. To learn more about their processes visit the Hickory Nut Gap website.
Choy's Flowers
The perfect flower arrangements do exist! Choy's Flowers, located in Hendersonville are put together by an award winning and professionally trained design team. From beautiful every day arrangements to floral décor for special occasions, Choy's Flowers can help you design stunning florals based on your aesthetic and budget preferences. 
Foot RX
Foot RX, a walking and running shoe shop based out of Asheville provides shoes to athletes with all abilities. With foot ailments that can deter people from doing their favorite activities, Foot RX helps each client assess their individual needs to make walking and running more comfortable. They even staff 2 pedorthists to provide their clients with the most custom and professional service. 
Daddy D's Suber Soul Food
Daddy D's Suber Soul Food has the yummiest of the country cooking staples on their menu. From the fried chicken to the candied yams, you are sure to find something on the menu that is good for your soul. The reviews online rave of country cooking "just like grandma's" and of a friendly staff. Our own staff even rave about the food here too!
Blue Ridge Hiking Company
Charged with the mission of making the wilderness accessible and enjoyable for everyone, Blue Ridge Hiking Company provides unique guided hikes for hikers of all ability levels. Founder Jennifer Davis, started Blue Ridge Hiking Company from her passion for getting people outdoors. They now offer many trip options from Day Hikes, Overnights, to Workshops on many different hiking topics!
WNC Roofing
WNC Roofing is a Western NC and Upstate SC commercial roofing company that is local, experienced, and committed to excellence. They attribute their success in roofing to the contributions of quality workmanship, safety, and care to the hard work from their employees. They pride themselves on their customer-centric values and professionalism when working with their clients.
Sensibilities Day Spa 
As an establishment dedicated to relaxation and wellness, Sensibilities Day Spa provides a wide variety of treatments for their clients. With their experienced staff and their commitment to health and wellness, they are able to customize treatments to each client's needs. All of the products they use in their treatments are environmentally friendly and free of harmful chemicals.
Abeja's House Café
Abeja's House Cafe in Asheville combines healthy eating and a Latin roots style of food. Customers can join them for a delicious breakfast or lunch and try a blend of recipes from different cultures with healthy ingredients. The cute story behind the name of their restaurant adds even more character to this tasty local café. 
Honey and Salt
*Unfortunely this location has permanently closed. However, they now own a restaurant in Brevard called "Morning Social"
In 2017, this lovely local restaurant arrived in Flatrock, NC. Their bakehouse offers farm-to-table breakfast and lunch options. Honey and Salt leads with an "Eat Well. Be Well." slogan which is present in the ingredients of their menu. They even offer gluten free and vegetarian friendly options!
Help us continue the success and longevity of our favorite local western, NC businesses by shopping local!
If you are looking for a local orthodontist, we are happy to be your local go-to for orthodontic services. Give us a call at 828.585.6045 to set up a free consultation.
https://www.blueridgeorthodontics.com/wp-content/uploads/2022/05/Untitled-design-1.jpg
788
940
Loren
https://www.blueridgeorthodontics.com/wp-content/uploads/2021/10/Blue-Ridge-Orthodontics-Logo-Arden-Asheville-NCi.png
Loren
2022-05-20 22:29:08
2022-07-20 09:36:32
BRO's Top 20 Local Businesses