BRO Staff Spotlight: Meet Christina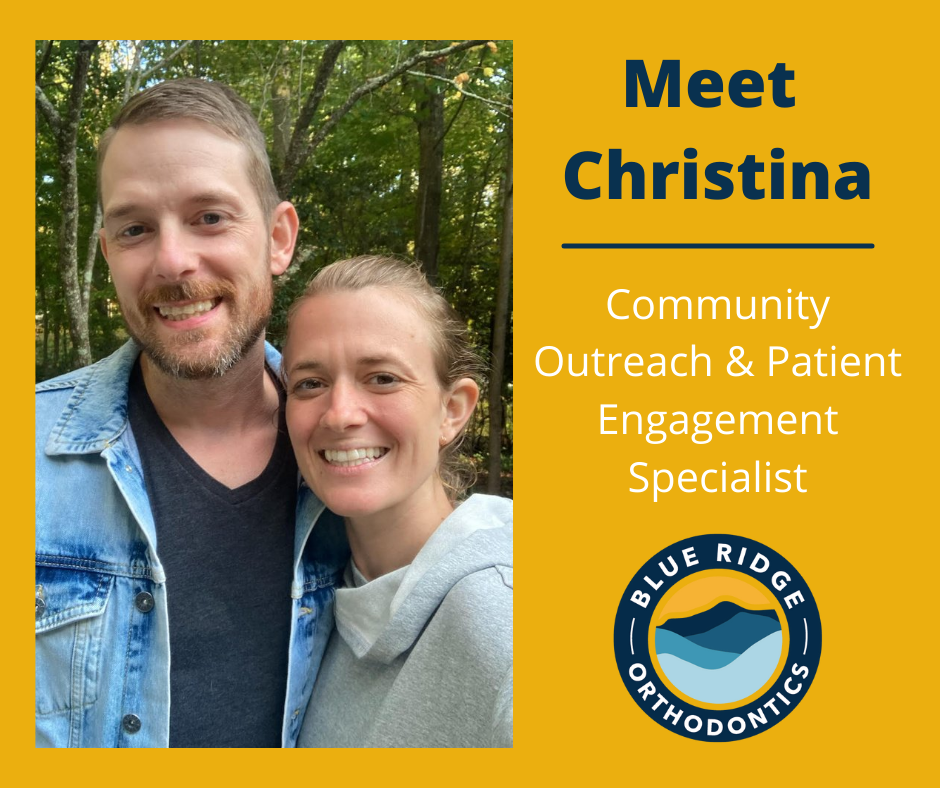 Each week we will highlight one of our talented team members here at Blue Ridge Orthodontics. This week's BRO spotlight centers on a new team member based out of our Hendersonville location. 
Spoiler Alert:
She has hiked a well-known trail in its entirety, she possesses helpful knowledge about home repair, and her favorite quote comes from a popular Patrick Swayze movie. Can you guess which one? Get ready to check out what makes this team member so unique!
Everyone, meet Christina!
Fun Fact:
Christina used to do exterior home repair for a living where she specialized in asphalt roofs. Also, she met her husband while doing construction work!
What is the most unusual/interesting thing you have ever done?
"I completed my thru-hike of the Appalachian Trail in September 2021." 
Did you know that the Appalachian Trail is 2190+ miles long? That's pretty impressive! With BRO being located in Western NC the Appalachian Trail runs right through our backyard, you can often find people hiking trails nearby. Want to know more about thru-hiking?
What is your role at BRO?
"I get to support the local Hendersonville and Brevard communities and make our patients feel valued. I love our community!"
BRO is dedicated to being involved in the community. You will often find Christina at the office or around town making sure our patients and community are well taken care of. Make sure to say hi if you see her!
What are three words you would use to describe BRO? 
"Professional, Transformative, and Local"
What is your favorite aspect about BRO?
"I have admired BRO from afar for years! I love the investment BRO has in the community and the real-life change patient experience (my husband is a patient!)."
Where would we typically find you outside of BRO? 
"Either in the mountains or the gym."
We hope you loved learning more about Christina as much as we did! Keep an eye out for her around town, and be on the lookout for our next staff spotlight next week!
Have suggestions for who you want to hear more about? 
Email [email protected]
https://www.blueridgeorthodontics.com/wp-content/uploads/2021/11/Meet-Christina1-1.png
788
940
Loren
https://www.blueridgeorthodontics.com/wp-content/uploads/2021/10/Blue-Ridge-Orthodontics-Logo-Arden-Asheville-NCi.png
Loren
2021-11-19 16:34:00
2021-11-19 19:05:43
BRO Staff Spotlight: Meet Christina