Meet Jestina-Orthodontic Assistant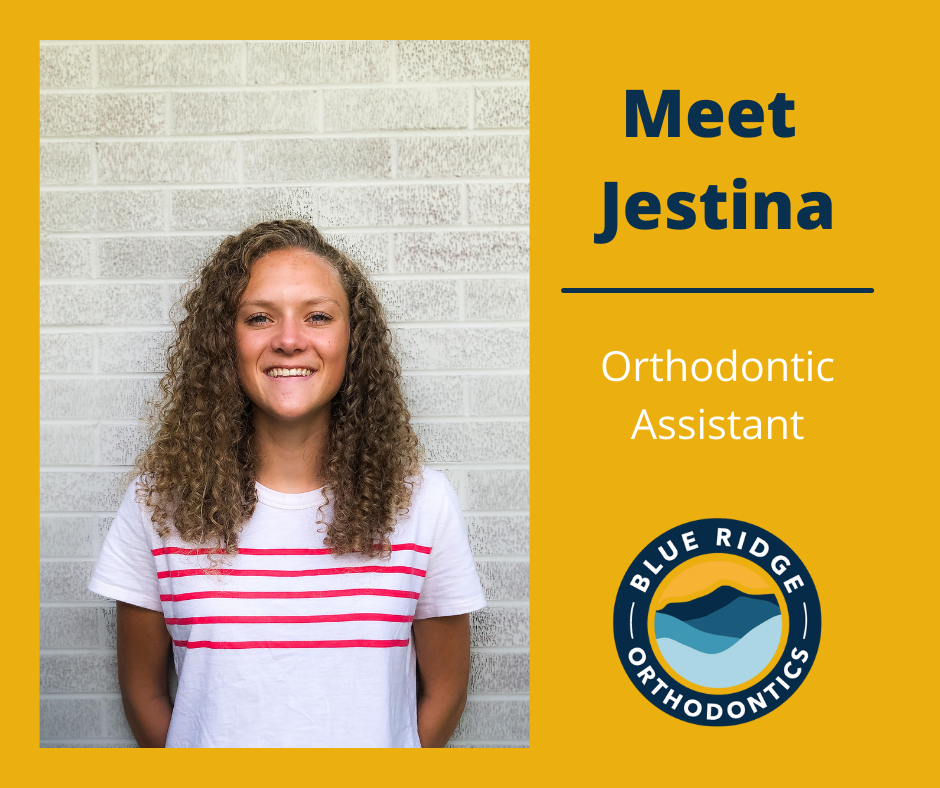 Each week we will spotlight one of our talented team members here at Blue Ridge Orthodontics. This week's spotlight centers on an orthodontic assistant team member based out of our Asheville location.
Spoiler alert:
This team member has a really unique family background, she has traveled abroad to interesting places, and she tried a really strange fruit. Have you ever eaten a fruit that tastes like meat? So, are you ready to check out what makes this team member so special?
Everyone, Meet Jestina!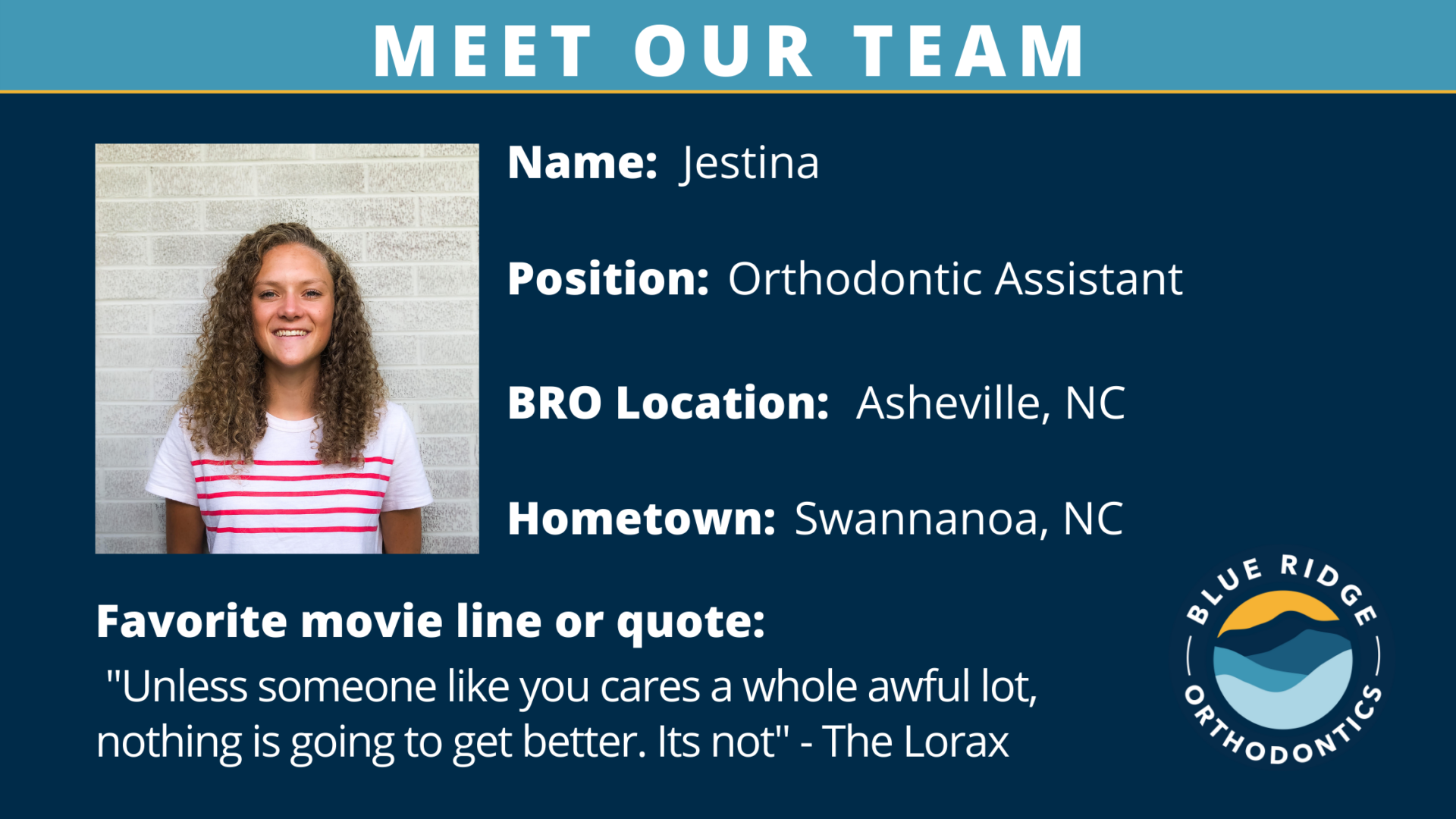 Fun fact about you:
My family is originally from the Abaco Islands in the Bahamas. We lived there for about 6 years and now we visit as often as we can. I think getting to call the Bahamas home is a pretty cool part of who I am!
What is the most unusual or interesting thing you have ever done?
I traveled to Sri Lanka for a mission trip a few years ago and ate jackfruit for the first time. Jackfruit is a fruit with the texture of a mango or banana but it tastes like meat. Super strange but surprisingly good!
Tell us about being an Orthodontic Assistant at BRO:
As an orthodontic assistant I walk patients through appointments and perform tasks such as adjusting braces, bonding brackets, delivering appliances, bonding Invisalign attachments, taking records, etc. Assistants are responsible for completing all tasks as instructed by the Doctor and gathering all the necessary information to help each patient feel confident in every stage of their orthodontic treatment.
What are 3 words you would use to describe BRO?
I would describe BRO as caring, generous and forward-moving. BRO does a lot, not only for it's patients, but also for its community. We also offer things like our Blue Star Program that helps those who need orthodontic treatment but cannot afford it achieve the smile they deserve. Along with that, BRO is always growing in its technology and capacity to better serve patients and families in our community to reach their smile goals!
What is your favorite aspect about BRO?
My favorite part of BRO is the community we create. Not only with our staff but with our patients as well!
Where would we typically find you outside of BRO?
I love being active and getting outdoors. So, if I'm not grabbing a coffee with a friend, you can find me hiking, mountain biking, taking a parkway drive, at the lake wakeboarding etc. Although, if it's cold and rainy you may find me on the couch watching a movie or playing guitar.
In conclusion, we hope you loved learning more about Michelle as much as we did! Keep an eye out for her around our office, and be on the lookout for our next staff spotlight next week!
Do you have suggestions for who you want to hear more about?
Email [email protected]
https://www.blueridgeorthodontics.com/wp-content/uploads/2022/01/Meet-Jestina-OA.png
788
940
Loren
https://www.blueridgeorthodontics.com/wp-content/uploads/2021/10/Blue-Ridge-Orthodontics-Logo-Arden-Asheville-NCi.png
Loren
2022-01-22 12:51:53
2022-01-22 12:52:03
Meet Jestina-Orthodontic Assistant