BRO Staff Spotlight: Meet Lori
Each week, we like to shine a light on one of the amazingly talented folks that comprise our team here at BRO. Through these spotlight features, our goal is to familiarize our patients and the BRO community in general with the amazing people we are fortunate enough to call coworkers and friends.
This week, we are excited to introduce: Lori!!
Meet Lori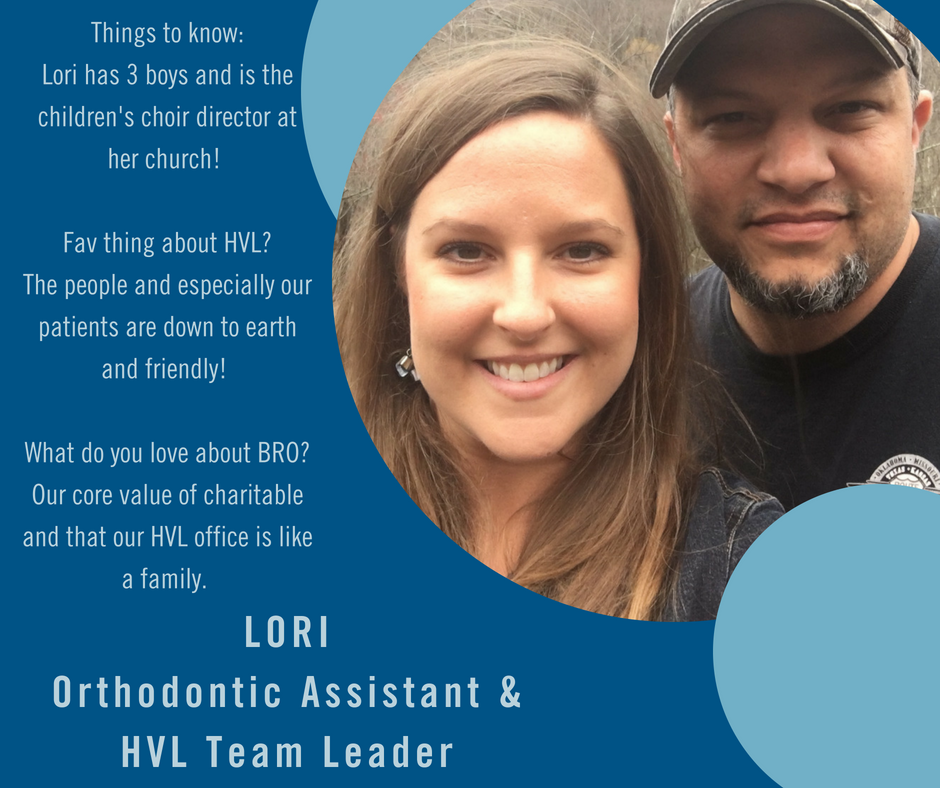 What is your role at Blue Ridge Orthodontics?
I work as an Orthodontic Assistant and the Team Leader at our office in Hendersonville. I really love my job!
Why do you love BRO so much?
At Blue Ridge Orthodontics, we are all really passionate about giving back to the community. Working for a company the upholds charitable giving as one of its core values is extremely important to me. I also love all of my coworkers at the Hendersonville office– we're like one big family!
What is your favorite thing about living in Hendersonville?
If you've spent time in Hendersonville, then you know that we are really down to earth and friendly people. Who could ask for a better community to be a part of? We great each of our patients with a smile and I think that is something they really appreciate about our practice.
Is there anything that you would like our readers to know about yourself ?
Yes! I am a very proud mother of 3 boys and I happily donate part of my time to being the children's choir director at my local church here in Hendersonville. As I mentioned before, giving back to our community is very important to me and this is one of the best ways I know how!
What's your favorite guilty pleasure TV show?
I'm a huge fan of the show Quantico! It's fast paced and full of intrigue and suspense. Plus Priyanka Chopra does an amazing job as FBI agent, Alex Parrish.
If you could pick one superpower, what would it be?
Oh that's easy, I would pick the power of flight! I'm not a big fan of sitting in traffic…
What is your favorite book?
I'm a huge fan of Nicholas Sparks, so The Choice, Dear John, The Notebook and A Walk to Remember are all on favorites list!
We just wanted to thank Lori for sharing these answers with us and we hope you enjoyed this opportunity to get to know her a little better. She's an amazing member of the BRO family and she is looking forward to meeting you if you come visit us in Hendersonville. For our next staff spotlight, we're visiting with another one of our orthodontic assistants, Victoria. Stay tuned!
https://www.blueridgeorthodontics.com/wp-content/uploads/2018/07/lori-orthodontic-assistant-hvl-team-leader.png
788
940
Audra
https://www.blueridgeorthodontics.com/wp-content/uploads/2021/10/Blue-Ridge-Orthodontics-Logo-Arden-Asheville-NCi.png
Audra
2018-07-31 15:50:06
2018-12-31 19:10:58
BRO Staff Spotlight: Meet Lori