How to Survive the Holidays with Braces
Can you believe it's already December? The holidays are upon us!
The most wonderful time of the year doesn't have to be any less wonderful if you're currently wearing braces. In fact, it might just *sparkle* with even more magic than usual.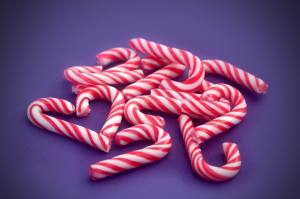 Foods to Avoid
As much as we love to see you, we hope you won't need to interrupt any holiday cheer with an emergency appointment.
If you have traditional braces, here are some festive foods you'll want to avoid:
Candy canes

Remember, this includes peppermint bark and chocolate covered candy canes!
If you break off pieces to suck on rather than crunching down (even at the end, when it's tempting!) you should be okay.

Caramel apples
Corn on the cob
Hard cheese and charcuterie
Hard cookies
Meat on the bone
Pecan pie
Peanut brittle
Toffee and other hard candies
Here are some festive foods you can indulge in:
Cake
Cranberry sauce
Eggnog
Green bean casserole
Ham
Hot chocolate
Jello
Pudding
Soft cheese and charcuterie
Soft cookies (just make sure they don't have any hard candy or nut chunks)
Stuffing
Turkey
We know you all are smart cookies (food pun intended!) so we also want to encourage you to just use your best judgement. There are lot of "in between" foods that could go either way. Take s'mores, for example. Crunching down on a graham cracker with your braces isn't the best idea, nor is biting into a hard chunk of chocolate. However, if you were to let the toasted marshmallow melt the piece chocolate on a place, and then either eat it sans graham cracker or break the cracker into smaller pieces, you would probably be fine.
The same thing goes for dinner rolls: tearing off a crusty bite with your teeth might pop a bracket, whereas using your hands to pull off piece or sticking to soft options like Hawaiian rolls will protect your teeth.
Colorful Cheer
One of the most exciting parts of having braces (besides looking forward to perfectly straight teeth!) is getting to change the colors of your elastics.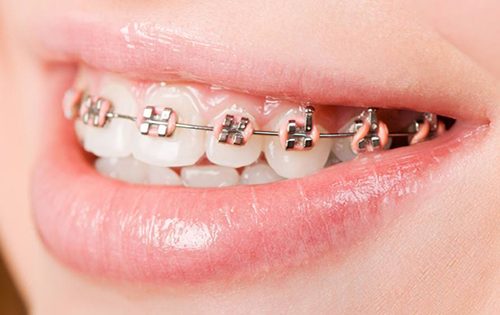 Will you go with a popping combo like red and green for Christmas or blue and silver for Hannukah? Or maybe just keep it festive-chic with all gold, all silver, or a metallic wintery grey?
The world–and the BRO office–is your oyster!
Invisalign
If you have Invisalign or BRO Impressions, you already know you can eat whatever you want– during your 2-4 hour eating window, that is!
We recommend setting a timer on your phone when it comes to your allotted time. This season often includes a busy social calendar, and it can be easy to lose track when things are merry at the office holiday party, jolly at an ugly sweater party, or peaceful and bright while driving around looking at Christmas lights with a canteen of hot chocolate.
We recommend planning ahead a little extra during the holidays. If you know you have a social engagement on the calendar that evening, try to keep breakfast and lunch short. Also don't forget that this season is all about peppermint– and that includes the taste of toothpaste when you brush your teeth before putting those aligners back in! 😉
Conclusion
We hope you and your family are having an amazing holiday season! We can't wait to wish you a merry everything when you come in for your next appointment. And if we don't see you before 2018, we hope you finish this year with lots of love and laughter!
If you do end up having an orthodontic emergency, please get in touch with us! We are always a phone call away at 828-585-6045, or you can view additional contact information here.
https://www.blueridgeorthodontics.com/wp-content/uploads/2017/11/holiday-foods-to-avoid-with-braces.jpg
851
1280
Audra
https://www.blueridgeorthodontics.com/wp-content/uploads/2021/10/Blue-Ridge-Orthodontics-Logo-Arden-Asheville-NCi.png
Audra
2017-11-29 21:48:59
2018-10-22 17:43:58
How to Survive the Holidays with Braces