BRO Staff Spotlight: Meet Jessica
Each week, we like to shine a light on one of the amazingly talented folks that comprise our team here at BRO. Through these spotlight features, our goal is to familiarize our patients and the BRO community in general with the amazing people we are fortunate enough to call coworkers and friends.
This week, we are excited to introduce: Jessica!!
Meet Jessica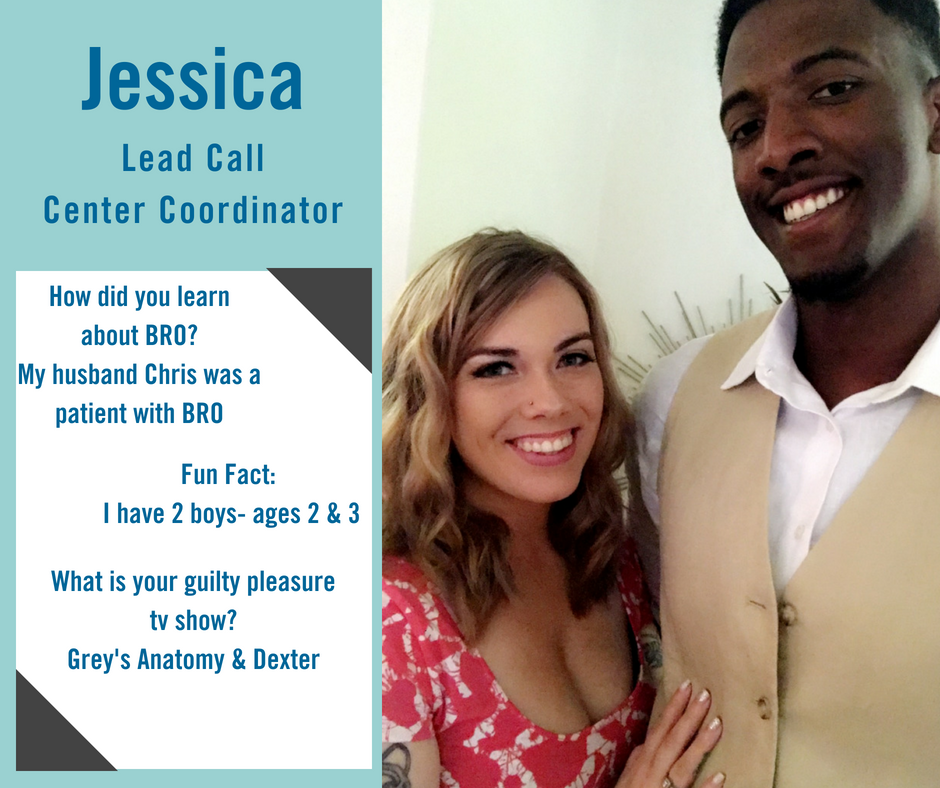 What is your role at Blue Ridge Orthodontics?
For the last year, I have worked as a Lead Call Center Coordinator at our beautiful office in Asheville. I actually learned about BRO from my husband Chris, who was a patient here!
Why do you love BRO so much?
Well, my husband had such good things to say about BRO and the staff here, eventually I had to come check it out. One year later and I'm happily employed at the best orthodontic office in Western North Carolina. I love my coworkers and our patients!
What's your guilty pleasure tv show(s)?
As a mom with 2 very young boys, finding time for my favorite shows can be tough! That being said, I have to say that my guilt pleasure tv shows are Gray's Anatomy and Dexter– is it any surprise that she ended up working in the medical field??
Is there anything that you would like our readers to know about yourself ?
Yes! If I'm at your birthday and I refuse to eat any cake, please don't take any offense. I actually can't stand cake in general! I also HATE spaghetti too! Friends and family may find that strange, but you won't hear me complaining.
Also, I love owls — that is my spirit animal!
We just wanted to thank Jessica for sharing these answers with us and we hope you enjoyed this opportunity to get to know her a little better. She's an amazing member of the BRO family and she is looking forward to meeting you if you come visit us in WNC.
For our next staff spotlight, we're visiting with Allison, one of our team leaders in Hendersonville. Stay tuned!
https://www.blueridgeorthodontics.com/wp-content/uploads/2018/08/bro-staff-call-center-coordinator-jessica.png
788
940
Audra
https://www.blueridgeorthodontics.com/wp-content/uploads/2017/06/BRO_Logo_Blue.png
Audra
2018-08-08 00:08:51
2018-12-31 15:02:37
BRO Staff Spotlight: Meet Jessica