Save BIG on Braces & Invisalign!
– ONLY FROM FEBRUARY 15th to 19th –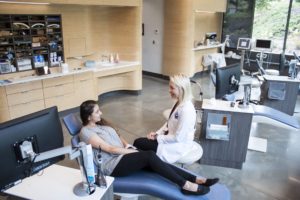 Sign up for a free consultation during Braces & Invisalign Week and get $859 off when you begin BRO treatment. Fill out the form to get started now!
When you come in for your consultation, our team will evaluate your smile, serious issues you may have, and your smile goals. This will allow us to match you with the best treatment. Only during this week will we be offering such large deals on all of BRO's treatments including, braces, Invisalign, and Impressions at-home aligner system. Make sure to reserve your consultation early as spots go quickly!
How does this work? Fill out the form on this page to make a FREE consultation appointment this week! We'll listen to your needs and make recommendations for what treatment could be best for you, whether that's braces, Invisalign, or Impressions. Consultations and gifts are limited.
BRO deals for the whole family? Do you and your child need orthodontic care? Or maybe both of your children? We don't usually do this but we have decided to allow families to use this discount up to two times in their family! BRO Smiles for all! 
What is at-home treatment? Our Impressions, at-home treatment works while you work, or while you relax, or while you sleep, wherever you are. With our early morning and evening appointments, you don't have to worry about taking a day off work either. PLUS, at half the price of Invisalign, our at-home treatment lets you keep more money for the things you love. Learn about the Impressions Week savings! 

If you've been thinking about changing your smile for years, but just haven't been able to find the time – this is an offer you MUST take advantage of! Reserve your chance at savings now! Just fill out the form, or give us a call at 828-687-0872 and reserve your savings and new smile!
The BRO team can't wait to see you.